Image of the Week
07-12-2014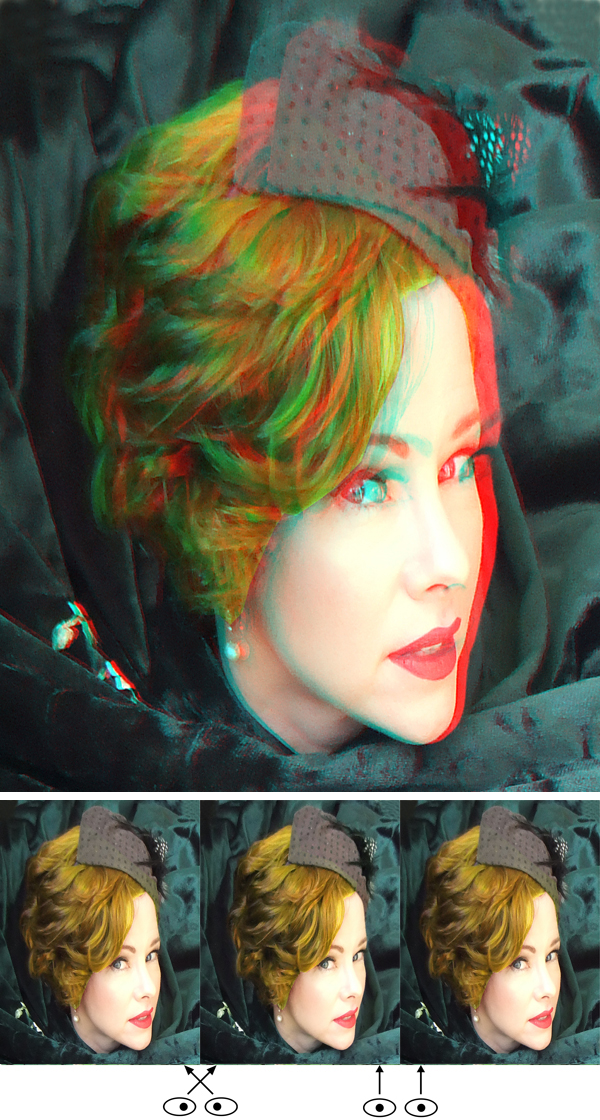 Jennifer Fabos Patton -- Founder of Gallery Girls & Society of Artists Models

Hi All,
This past weekend we were in Murfreesboro, Tennessee, near Nashville, attending the National Stereoscopic Association's annual convention. As my entry in the convention's art gallery, I submitted a series of anaglyph phantogram headshots including this one. They were presented life-size on 17" x 22" prints.
Jennifer is a wonderful, dynamic woman, a professional model, a collaborator and friend. The Gallery Girls hold regular modeling events in various venues in the Los Angeles area and beyond. Check out Jen and the Gallery Girls at www.gallerygirls.org or www.facebook.com/thegallerygirls or www.societyofartistsmodels.org
Barry Rothstein
I send out a weekly email of these. If you'd like to be included, please go to the contact page and send me an email.
Previous Images of the Week