Image of the Week
09-15-2012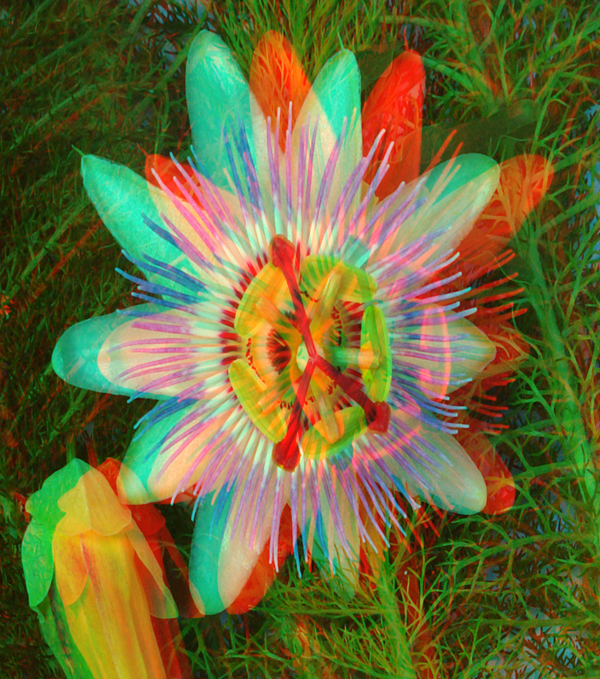 Local Passion Flower

Hi All,
You've only got one more opportunity to see "Visual Stereo", my 3-D gallery show, this coming Friday 9/21 from 7-10 pm. I'm truly proud of this show, which showcases great imagery and a broad range of stereo viewing styles. Due to popular demand I'll once again do a live phantogram shoot and process demonstration at 8:30. It's at The Bungalow, 727 Pine Avenue in downtown Long Beach. Flyer link: here.
I found this passion flower growing across the street on my neighbor's fence. Nothing I know shows better in 3-D than a passion flower.
This is a phantogram, and I invite you to print it out so as to view it properly back from an angle, or look at it on an iPad or other tablet devices.
Barry Rothstein
I send out a weekly email of these. If you'd like to be included, please go to the contact page and send me an email.
Previous Images of the Week