Image of the Week
06-25-2011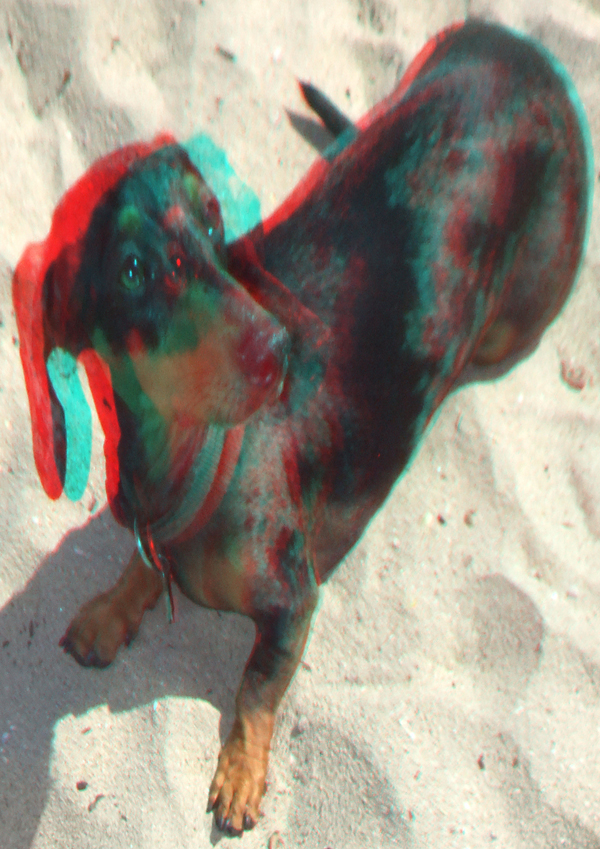 Short Haired Daschund at the Beach

Hi All,
This little fellow was captured in a simple point and shoot shot at the dog beach in Long Beach. I was using a Fuji W3 stereo camera. In this shot my focus was a little soft, but I love the lines of this puppy, and think they show well in 3-D. I'm constantly doing 3-D dog phantograms. I sincerely promise a cat shot in the near future.
This is a phantograms. and I invite you to print this image so as to be able to see it properly, back from an angle.
I send out a weekly email of these. If you'd like to be included, please go to the contact page and send me an email.
Previous Images of the Week