Image of the Week
07-25-2015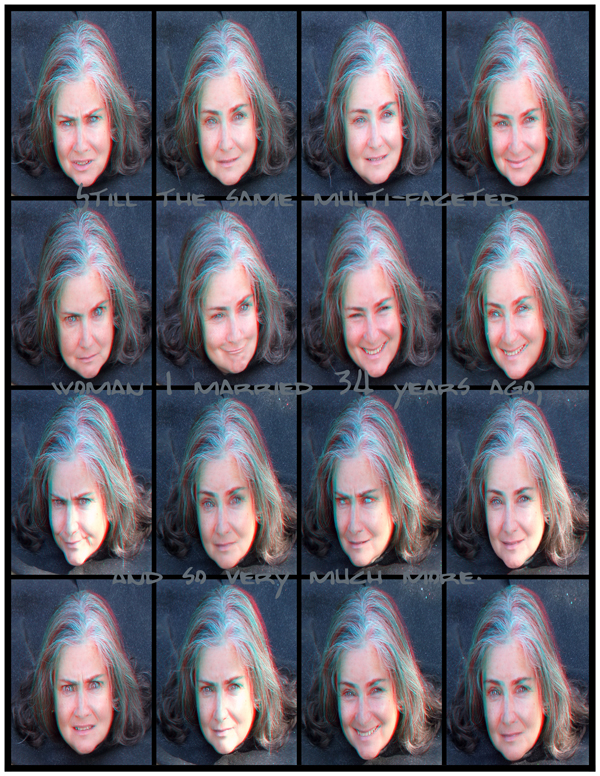 The Multi-Faceted Woman I Married 34 Years Ago

Hi All,
Sunday the 26th will mark Betsy's and my 34th wedding annivarsary. The inspiration for this multi-image piece is one she produced for me when we'd been dating for a little over one year. At that time I strongly suspected that this was the woman I'd spend my life with, but stubborn idiot that I was, I wasn't quite ready to share that information with her.
So, just after we'd been together for a year, she presented me with a framed piece of 10 images of herself talking about me to a friend who was photographing her. A fine graphic artist at the time, Betsy assembled it beautifully. Her message to me was "For over a year now ..." in the upper left hand corner, and "you've been my favorite topic of conversation." in the lower right. Needless to say this is one of my favorite possessions.
If you click here you can see a poorly photographed copy of it. Happy anniversary Betsy.
Barry Rothstein
I send out a weekly email of these. If you'd like to be included, please go to the contact page and send me an email.
Previous Images of the Week