Image of the Week
01-30-2016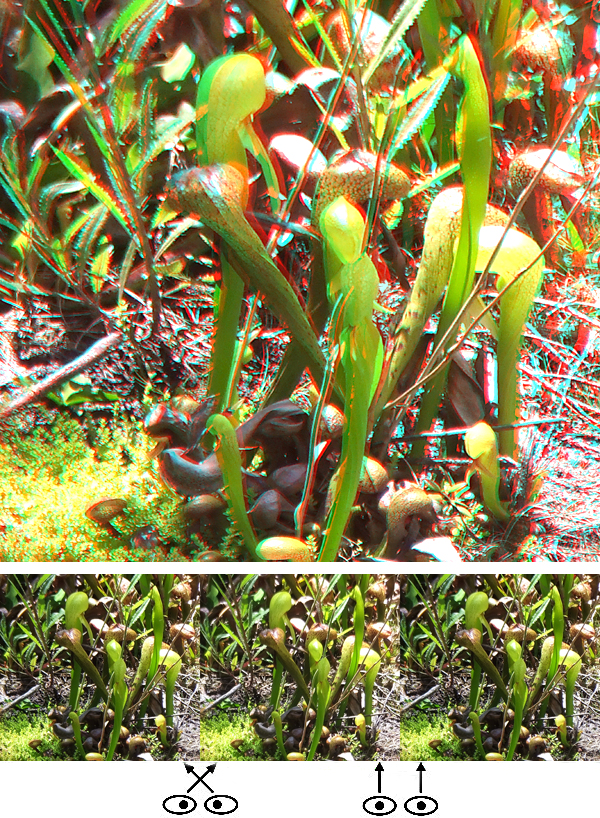 Darlingtonias

Hi All,
Next time you find yourself driving up or down the Oregon coast, the Darlingtonia State Botanical Wayside is just half a block east of highway 101, a little less than 5 miles north of Florence, Oregon. Take the walking path you'll soon discover tall plants shaped like hovering cobras, insect eating plants called Darlingtonias. Tall and narrow, they attract bugs into their long sticky shafts.
I can't say I love this particular shot of them, especially in anaglyph, but it was the best I could do without trampling on them. It's a point & shoot phantogram approximation with a Fuji W3.
I strongly recommend you stop there sometime. They're truly remarkable.
Barry Rothstein
I send out a weekly email of these. If you'd like to be included, please go to the contact page and send me an email.
Previous Images of the Week