Image of the Week
03-19-2016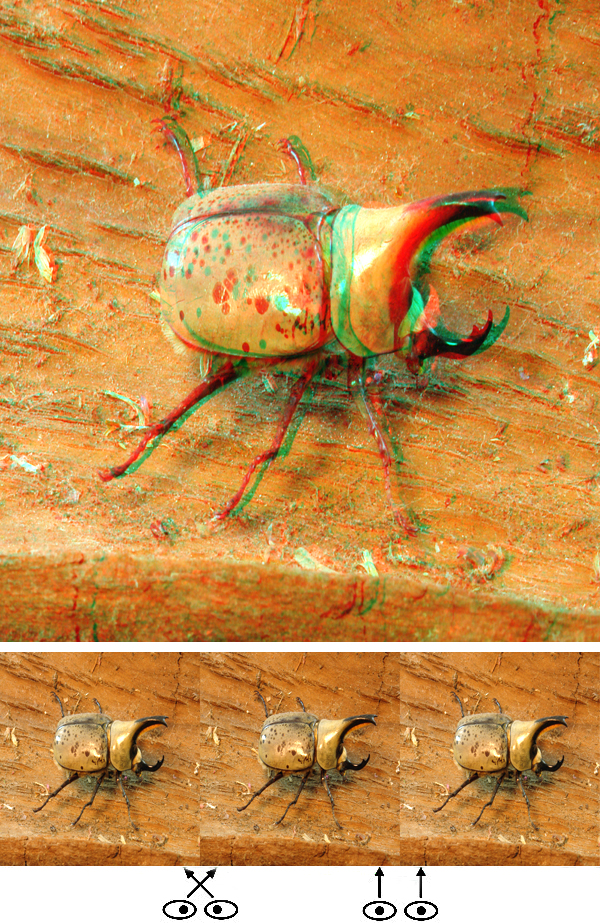 Rhinoceros Beetle - Dead or Alive?

Hi All,
This is one of my favorite images from Eye-Popping 3-D Bugs, I book Betsy and I created for Chronicle Books (published in 2011). The book has done fairly well, and can still be found in English, Italian and Japanese in quite a few museum stores.
So the question is, was this beetle alive or dead when I took this shot? Around the time the book came out I put a page "Dead or Alive" on my website, showcasing most of the images in the book and asking people to guess whether the bugs were alive or dead specimens when shot for the book. You can take the quiz yourself and find out the answer at http://www.3ddigitalphoto.com/deadoralive.asp.
Quick note: Sunday night 3/20 at 7:00 pm the LA 3-D Club is hosting a free showing of "The Walk" in 3-D at the Downtown Independent Theatre, 251 S. Main Street, Los Angeles. The film stars Joseph Gordon-Levitt and is based on Philippe Petit's 1974 high-wire walk between the Twin Towers of New York's World Trade Center. The showing will be followed by Q&A with its stereographer, Jared Sandrew.
Barry Rothstein
I send out a weekly email of these. If you'd like to be included, please go to the contact page and send me an email.
Previous Images of the Week