Image of the Week
01-23-2016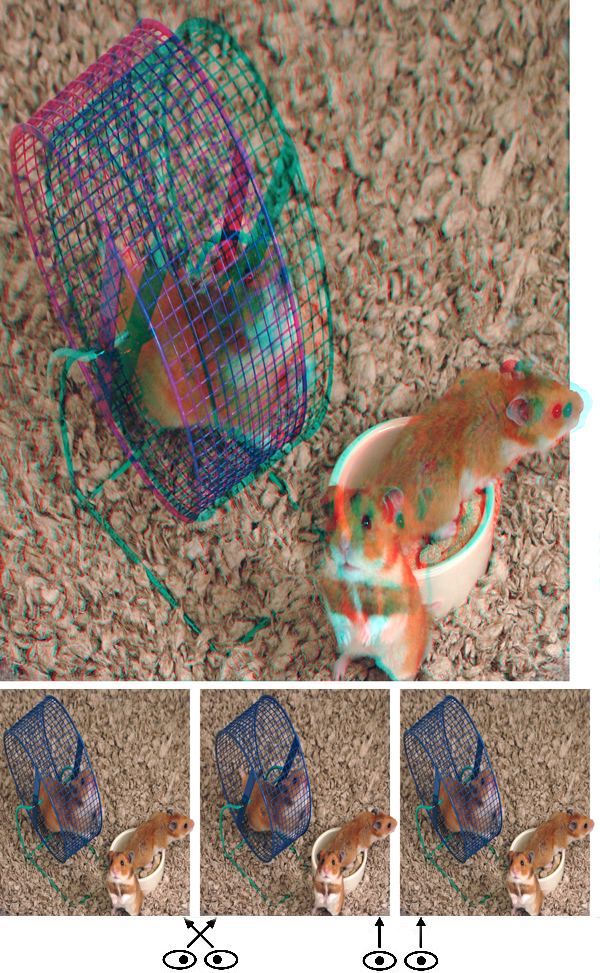 Hamsters

Hi All,
I took this shot with the cooperation of a Petco store when I was working on Eye-Popping 3-D Pets. Clearly it was a lucky shot, all three active and one looking up at the camera. It was shot with a pair of Sony R1 cameras and a Lanc Shepherd synchronizer.
I was using metal frame sides for phantogram processing, and the face of the hamster on the right extended onto the frame side. The metal frame would've been distracting, so I masked out everything on that side except the hamster's face.
Barry Rothstein
I send out a weekly email of these. If you'd like to be included, please go to the contact page and send me an email.
Previous Images of the Week