Image of the Week
05-04-2013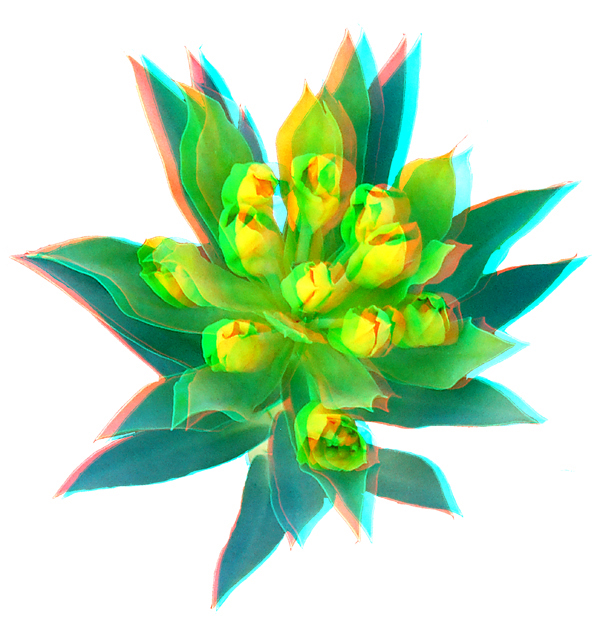 Another Spring Blossom

Hi All,
My apologies for not knowing what this is, it's one of many interesting plants in bloom right now. Enjoy.
Again, it's a W3 shot with a Cyclopital macro attachment and using frame sides for phantogram processing. If you're getting weary of these, sorry, it's where my interests take me these days.
Next weekend likely we'll be at the Long Beach 2nd Saturday Art Walk in Long Beach (5/11) at the corner of Linden and First. Our next big event is in May at the Maker Faire in San Mateo (5/18-5/19). If you're in California and have never been to the Maker Faire, think about it. Imagine burning man for geeks.
In June I'll be teaching, exhibiting and selling at the NSA Convention, but mostly just hanging out. It's in Traverse City, Michigan, a destination town in the wonderland known as the Upper Peninsula of Michigan. http://3d-con.com/convention
Barry Rothstein
I send out a weekly email of these. If you'd like to be included, please go to the contact page and send me an email.
Previous Images of the Week