Image of the Week
03-19-2022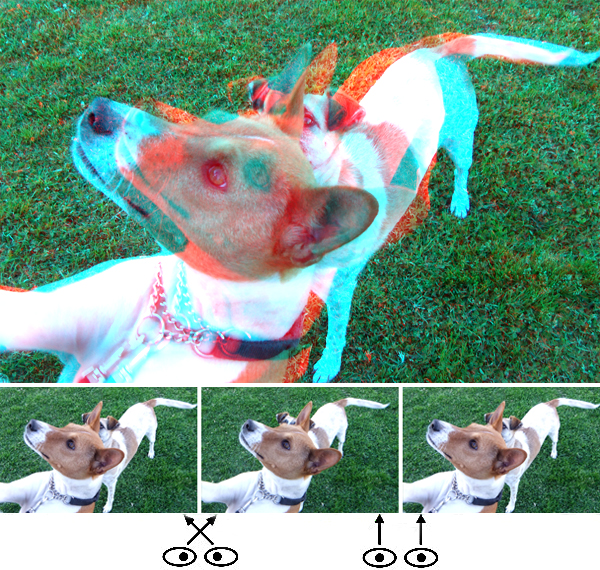 Zeke the Photo Bomber

Hello Friends,
At a weekday dog gathering recently I was trying to photograph Phoebe (in the background) when Zeke chose to jump up, dominating the shooting area. Zeke is a Basenji, a breed originating in Central Africa. I took this shot with a Fuji W3 and auto-aligned and cropped in in StereoPhoto Maker. Unlike most of the images I send out, this is not a phantogram.
This coming Tuesday March 22 is National 3-D Day. National 3-D Day celebrates the art, science, and history of stereoscopic 3-D imagery. To help promote the day and maybe sell a few books, for the next week I'm offering all my books at 50% pricing. Order at http://3ddigitalphoto.com/books.asp, and to get the half off pricing use promo code WOW.
Regards, Barry Rothstein
I send out a weekly email of these. If you'd like to be included, please go to the contact page and send me an email.
Previous Images of the Week