Image of the Week
12-23-2017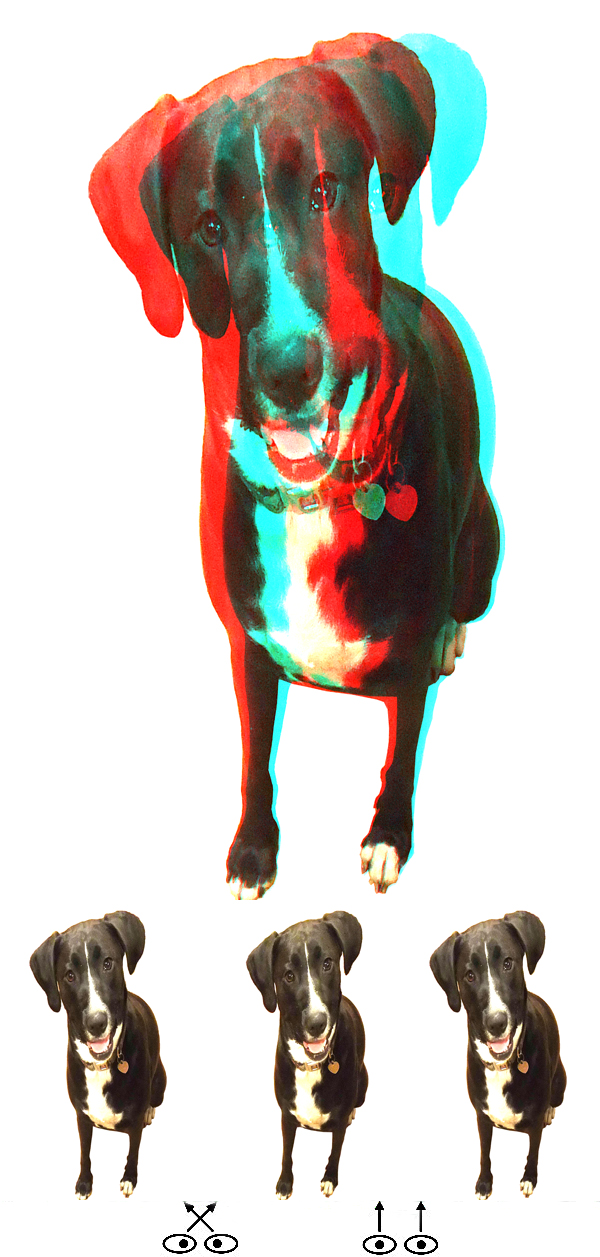 Tasa - A Boxador

Hi All,
As promised, here's another good dog shot. One more to go next week, too. Tasa's a very sweet and extremely energetic boxer labrador mix, and one of our dog Pepper's best friends. She's amazing at posing for pictures, will just sit there smiling up at you endlessly. This one makes me think of her as if she's saying "I'm Bond. James Bond," clad in tuxedo.
This shot is perfect for an effect called "ghosting", in which extreme contrast from left to right creates areas of retinal rivalry, some of the left eye image seen in the right eye, and visa versa. Look for that. Even so I really like this image of her.
Still offering: I'm looking to donate boxes and cartons of my books to your favorite local organizations and good causes. Preferably children's organizations or schools, but I'm open to possibilities. I'm talking about Phantograms from Nature & Pop-Up 3D. If you donate the cost of shipping, I'll donate the books. Contact me if you're interested.
Happy holidays,
Barry Rothstein
I send out a weekly email of these. If you'd like to be included, please go to the contact page and send me an email.
Previous Images of the Week