Image of the Week
01-28-2012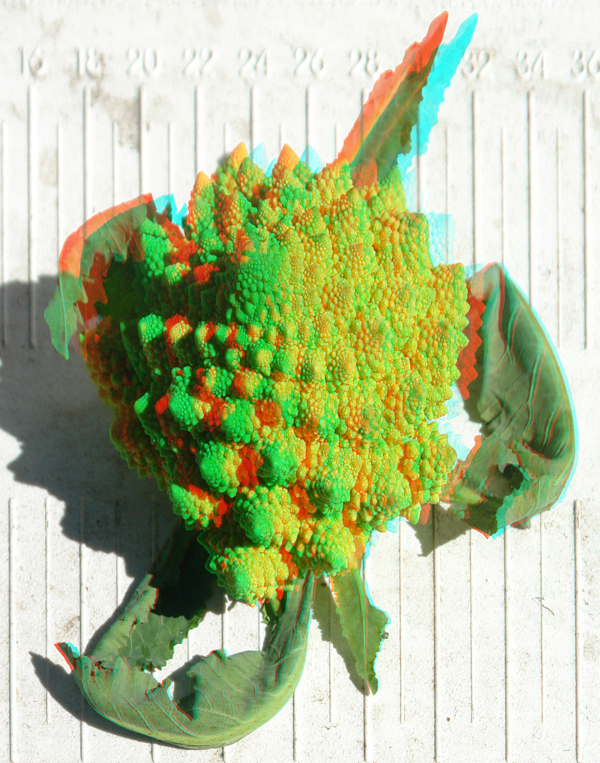 Fractal Cauliflower Broccoli

Hi All,
Nothing beats out nature for providing amazing things to shoot. Certainly I'm not the first stereographer to photograph these (Jim Staub and no doubt others have preceeded me), but seeing them at a local farmers market I couldn't resist.
This image is a phantogram, and you're welcome to print it out, so you can see it properly, back from an angle. Better yet, enjoy it on an iPad!
CALL FOR ENTRIES: in the "First Annual Inter-Gallactic Phantogram Competition and Exhibit". Rules will follow. Not much more in details yet, soon to come. Entry deadline is May 15, 2012.
Barry Rothstein
I send out a weekly email of these. If you'd like to be included, please go to the contact page and send me an email.
Previous Images of the Week