Image of the Week
08-11-2012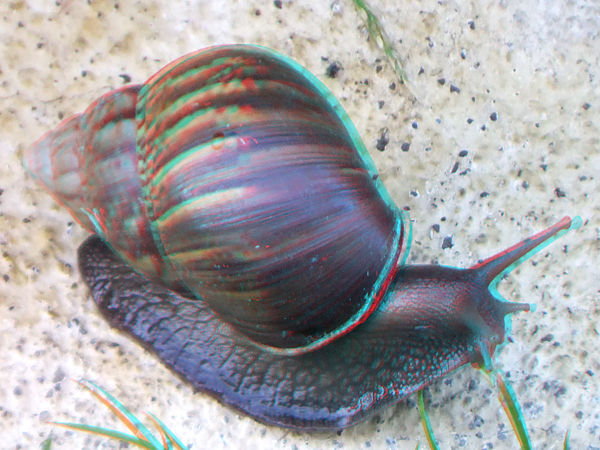 Big snail from the big island

Hi All,
After the NSA convention I was mentally and physically exhausted. Fortunately a week on Hawaii has reset me back in a much needed relaxed mode, and will provide me many new shots to work.
This snail was a reluctant but capable model. It measured approximately 5" to 6" when fully extended. We found it cruising along a garden wall outside our hotel room.
This is a phantogram, and I invite you to print it out so as to view it properly back from an angle. It will also look great viewed that way on an iPad or other tablet devices.
Barry Rothstein
I send out a weekly email of these. If you'd like to be included, please go to the contact page and send me an email.
Previous Images of the Week