Image of the Week
11-21-2015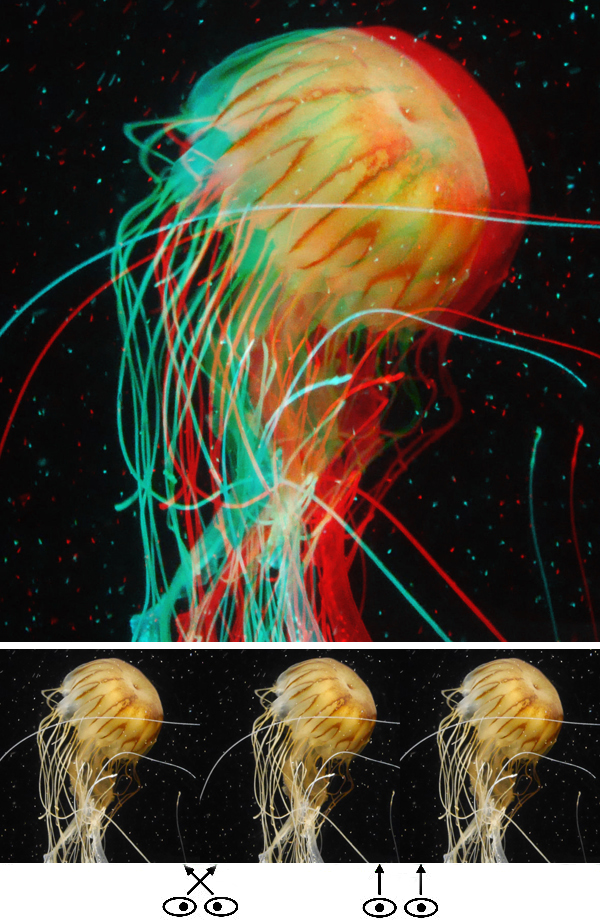 Japanese Sea Nettle (Chrysaora Pacifica)

Hi All,
I took this shot and several others of "jellies" today at the Long Beach Aquarium of the Pacific. It was taken using a Panasonic Lumix GX7 with a special 3-D lens made for the camera. So far I'm just playing around with the camera, so this is the first decent (despite a lot of ghosting) image I'm presenting of what I hope will be many good macro shots with this camera.
I'd also like to give special thanks to George Themelis, aka "Dr. T" (http://www.drt3d.com/}and David Kesner, both great world-class stereographers, who have helped me as I try to improve my macro stereography.
Barry Rothstein
I send out a weekly email of these. If you'd like to be included, please go to the contact page and send me an email.
Previous Images of the Week