Image of the Week
08-27-2011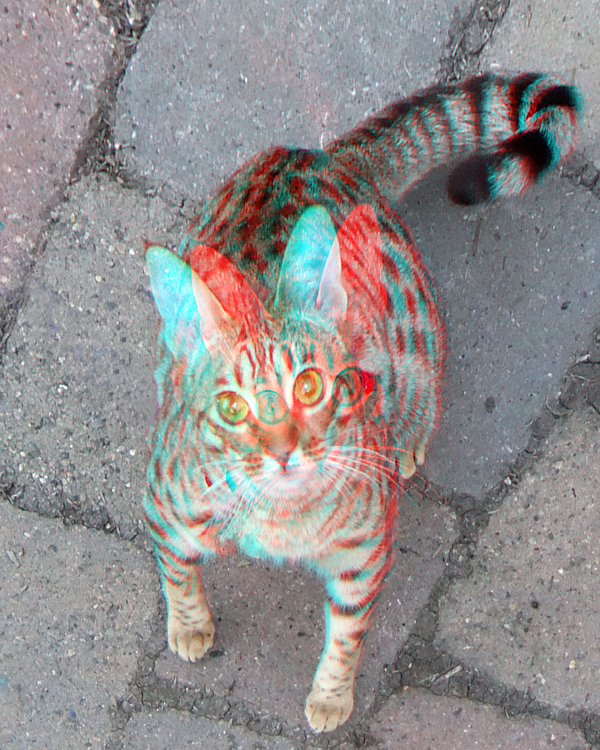 Bob Venezia's Cat Tesla

Hi All,
A couple of weekends ago I had the absolute pleasure of getting together with Seattle steregrapher Bob Venezia and his wife Amanda. Bob's eyes light up when he talks about possibilities and techniques, and he's very generous in passing on good information. He's become a strong advocate of off camera lighting, and recommended strobist.com for its lighting tutorials. For online software tutorials he suggests lynda.com, a membership site.
He and Mandy are also passionate about their cats. Pictured here is Tesla, an Ocicat, a mixture of Siamese and Abyssinian. Their other cat is Edison, but unlike their namesakes, they get along very well.
This image is a phantogram, and I invite you to print it out so you can see it back from an angle.
I send out a weekly email of these. If you'd like to be included, please go to the contact page and send me an email.
Previous Images of the Week