Image of the Week
11-12-2011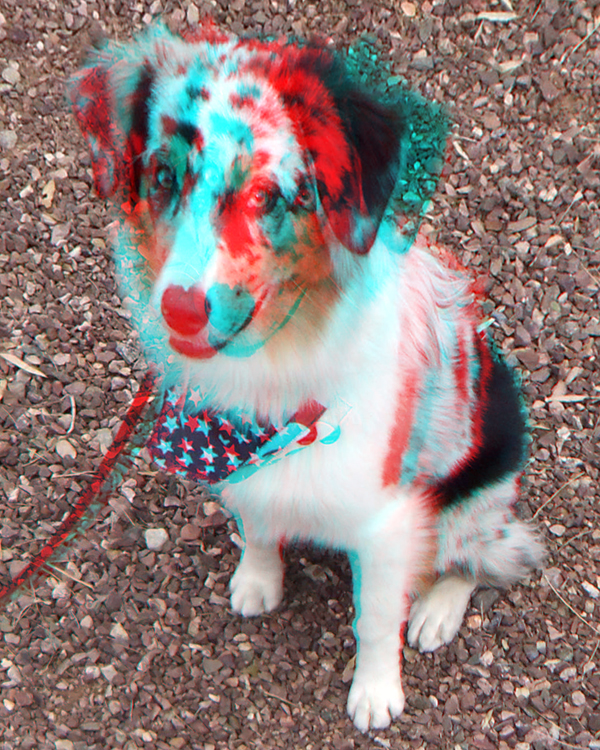 LuLu - A Blue Merle Australian Shepherd

Hi All,
This weekend we're at Fountain Hills, a nice suburb in the Phoenix area. They host a terrific art fair twice a year, in November and February, and I'm glad to be here. An art fair in Arizona in the winter provides us the best possible demographic for our books and cards -- seniors who have a fondness for 3-D from the 50's, a healthy respect for books, grandchildren back in the east or mid-west, and enough money that spending $10 to $20 for a cool book for those grandkids is no problem.
As at most art fairs lots of beautiful dogs pass by, and often I ask their owners if I can photograph them. This is a blue merle (coloration) Australian Shepherd named Lulu, and as sweet a dog as can be.
This a phantogram shot, and I invite you to to print it out so you can see it properly back from an angle. Enjoy!
I send out a weekly email of these. If you'd like to be included, please go to the contact page and send me an email.
Previous Images of the Week