Image of the Week
07-23-2022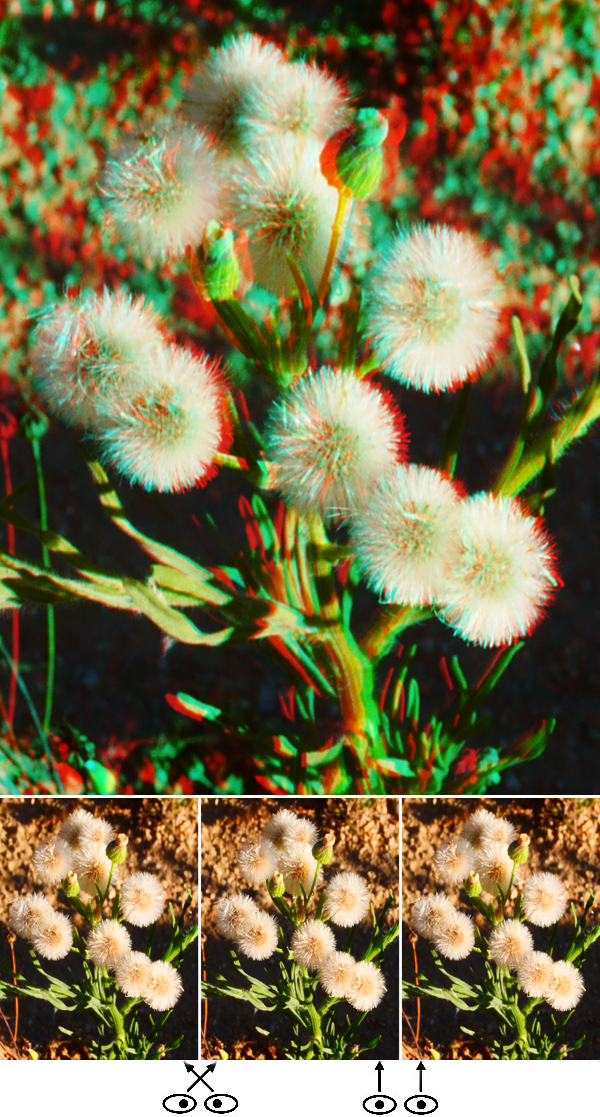 Just a Weed

Hello Friends,
I believe that this is Conyza bonariensis aka hairy fleabane, identified via PlantNet, a phone app. I see these frequently in our neighborhood, and generally just walk by them, but often I've thought they're a good 3-D subject. Their seed pods are much like dandelions although much smaller. The overall width of this image is somewhere around three inches. I shot it with a Panasonic Lumix GX7 with 3-D lens and used frame sides for phantogram processing.
3D-Con 2022 is coming soon, this year in Tacoma from August 1-8, at last getting back to the live in-person gathering we've not had since Covid. It'll be a busy few days as I'll be re-connecting with old friends, teaching a workshop, exhibiting in the art gallery, showing a stereo-theatre video of macro shots from Costa Rica, and hawking my books and cards in the trade fair. Hope to see you there. Info at https://www.3d-con.com/.
Regards,
Barry Rothstein
I send out a weekly email of these. If you'd like to be included, please go to the contact page and send me an email.
Previous Images of the Week