Image of the Week
03-25-2017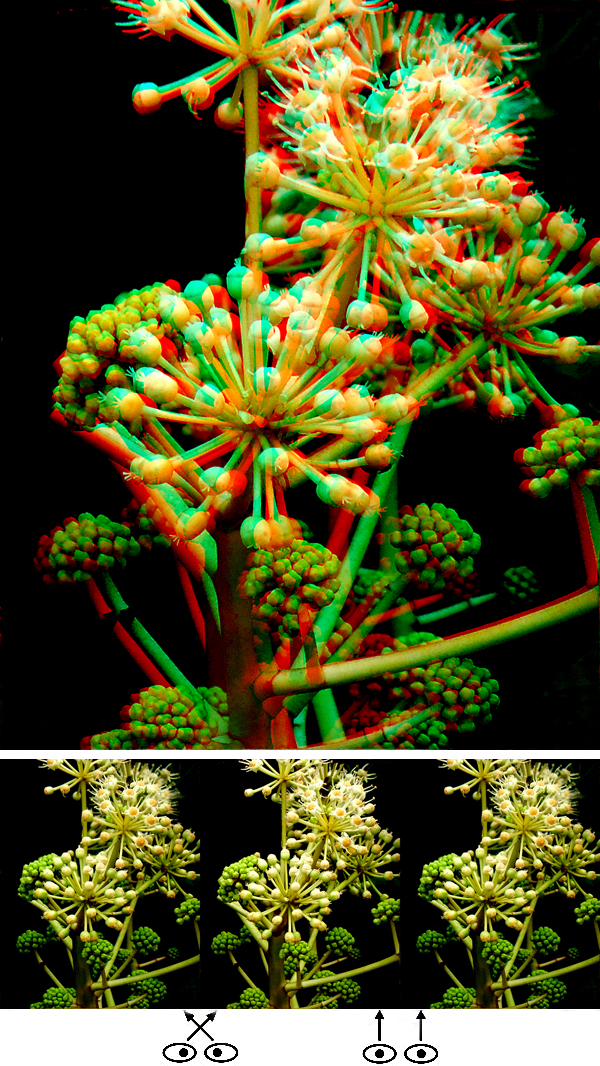 It's Spring - Keep Your Eyes Open
Hi All,
This time of year you'll frequently be rewarded for looking around. Even the most ordinary weed might produce amazing leaves or blossoms.
I took this shot with a Fuji W3 and Cyclopital macro attachment, using frame sides for phantogram processing.
Barry Rothstein
I send out a weekly email of these. If you'd like to be included, please go to the contact page and send me an email.
Previous Images of the Week