Image of the Week
10-11-2014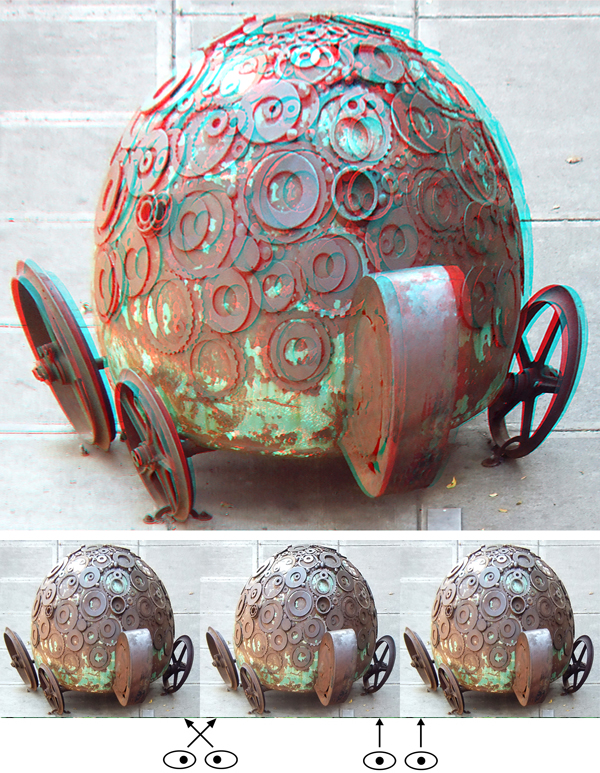 Sidewalk Turtle - Metal Sculpture - Bozeman Montana

Hi All,
This is a point-and-shoot phantogram shot with a Fuji W3. The sculpture stands around 2-1/2 to 3 feet tall, and I found it downtown in Bozeman, Montana. The name of the artist is unknown to me, but anyone who can accurately name him or her will earn my gratitude and a free copy of Pop-Up 3D.
It would best be viewed laid flat and back from an angle.
If you've been following this blog, you'll know that I've been producing phantogram "headshots" of late. If you'd like to have a free headshot taken of yourself, I'll have my prototype headshot rig with me at the LA 3D Club meeting at the Armory for the Arts in Pasadena this coming Thursday (10/16). Meeting starts around 7:30 pm. Also there that night will be our clubs annual auction for some cool contemporary and old school 3-D stuff.
Barry Rothstein
I send out a weekly email of these. If you'd like to be included, please go to the contact page and send me an email.
Previous Images of the Week