Image of the Week
10-27-2012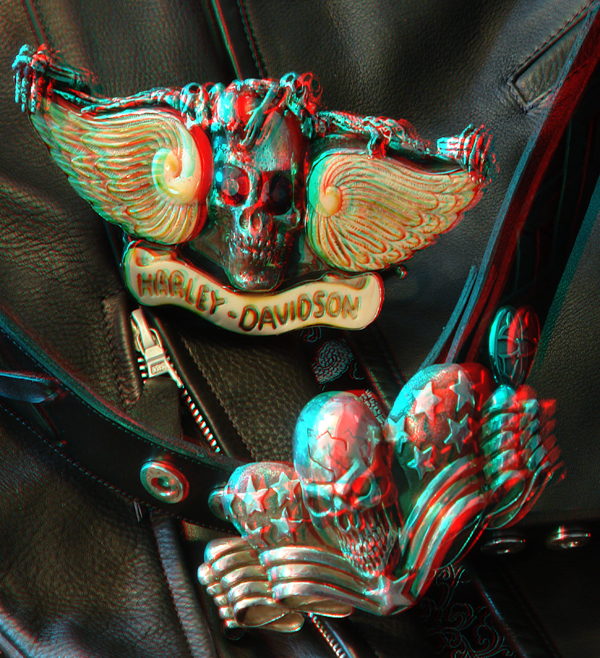 Harley Davidson inspired jewelry

Hi All,
This week brings us Halloween and Día de los Muertos (Day of the Dead). I wish I could tell you the artist/s who produced this Harley inspired jewelry, if anyone knows please tell me. I took this image at the home of a Chicagoland Harley enthusiast with my cousin Mo' Feinblatt a few years ago. Mo' is no longer with us, so this image is fitting for a time of rememberance.
While not a very tall one, this is a phantogram, and it's best to view it back and at an angle. Better yet view it on an RGB device such as an iPad or other tablet device.
Among the many local holiday ghoulish events, tonight in Long Beach is the Zombie Walk, and tomorrow night there's a Desert Noir 3-D double feature at the Downtown Independent Theatre, Inferno and Dark Country.
Barry Rothstein
I send out a weekly email of these. If you'd like to be included, please go to the contact page and send me an email.
Previous Images of the Week