Image of the Week
03-12-2022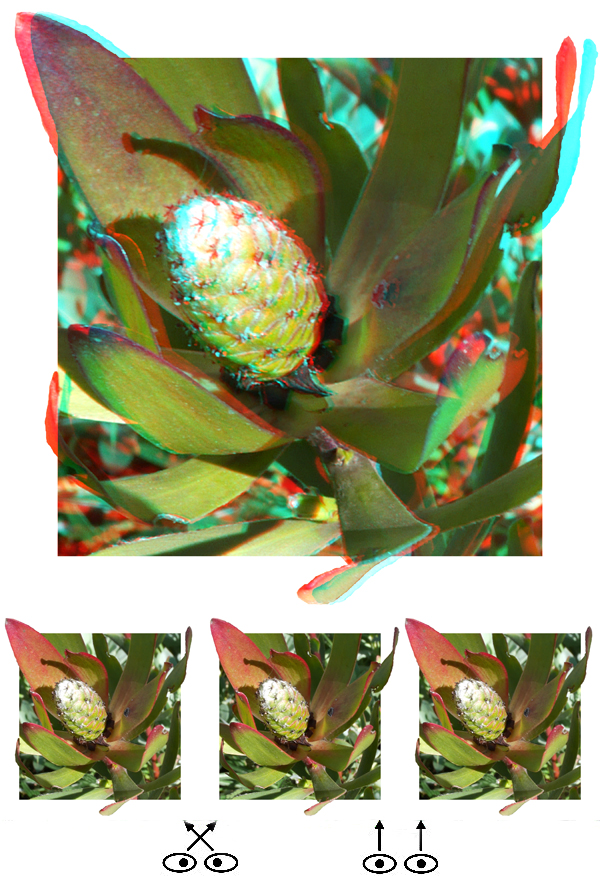 Protea

Hello Friends,
As I walk my neighborhood or any hiking trail I'm always in search of plants that make interesting use of the 3-D space. Some of the best I know are proteas, also known as sugarbushes. My neighbor across the street recently planted one, and this is the protea bud in a fairly early stage. I'm looking forward to seeing them as they grow and mature.
I took this shot with a Panasonic Lumix GX7 macro camera with 3-D lens, using frame sides for phantogram processing, and masking to eliminate the frame sides from the final image.
Regards, Barry Rothstein
I send out a weekly email of these. If you'd like to be included, please go to the contact page and send me an email.
Previous Images of the Week