Image of the Week
09-24-2022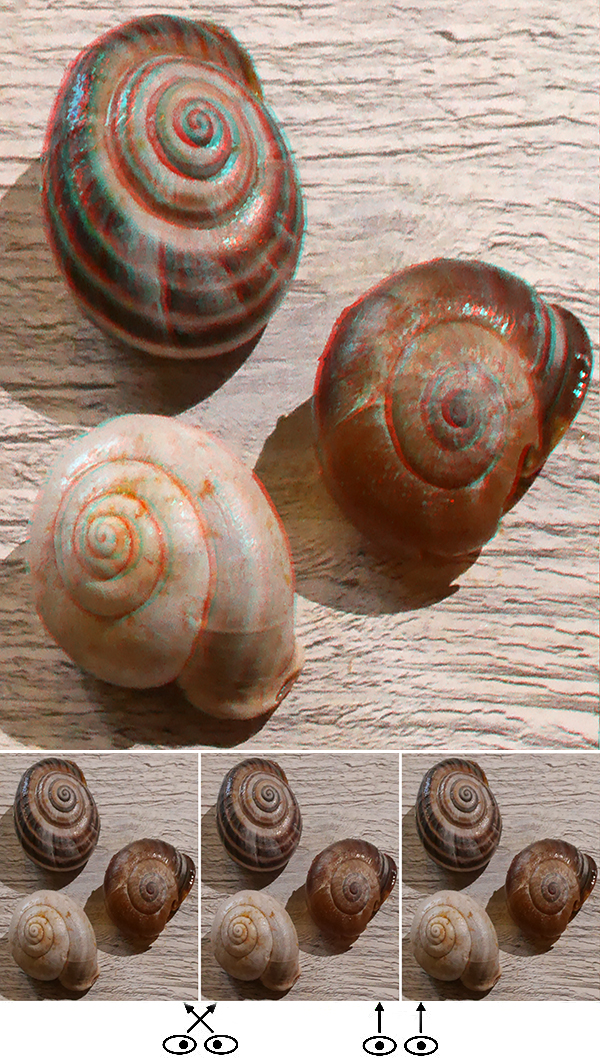 Escargot at Gran Mercat

Hello Friends,
This is a table top macro phantogram shot at Gran Marcat, a terrific tapas restaurant in old town Valencia, Spain. Their food was good enough to draw us back a second night to try some of the dishes we couldn't try the first time we were there. If you're not familiar with tapas, they are small plates of any type of food. When ordering a large variety of them to share, you get to try a lot of good food. One of the best dishes we had on our first night there contained perhaps two dozen such snails in a savory sauce.
I shot this with a Panasonic Lumix GX7 macro camera using a 3D lens, and have a frame side sitting on the table for reference for turning it into a phantogram. It was late at night, so light was provided by my friend Chip with his cellphone flashlight.
Regards,
Barry Rothstein
I send out a weekly email of these. If you'd like to be included, please go to the contact page and send me an email.
Previous Images of the Week