Image of the Week
05-02-2015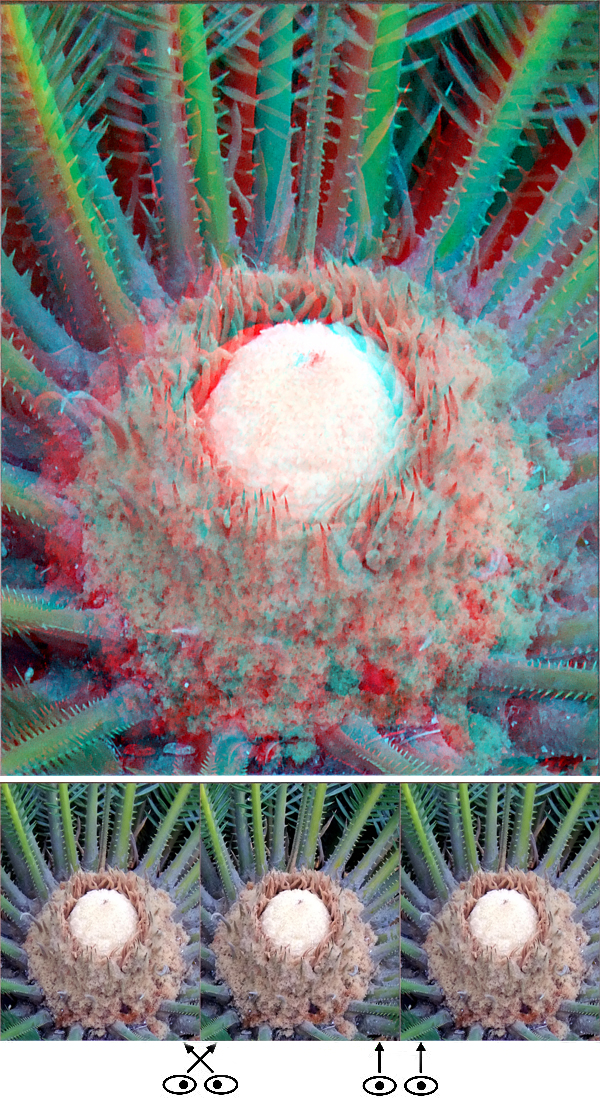 Looking into a Sago Palm

Hi All,
The sago palm is a desert plant known for it's long feathery (also very spiny) leaves and tall cones. In fact it's not a palm, but instead a cycad. Cycads don't produce flowers or fruits and are more closely related to pines, hemlocks, and other conifers.
Almost 200 million years ago, long before flowering plants appeared on Earth, cycads probably made up 20 percent of the world's flora. They were an important food for plant-eating dinosaurs.
This is a phantogram image. While in most of the phantograms I produce the subject rises above the page, in this case the emerging cone is well below the surface. This same plant with a full grown cone can be found on my notecard page at the bottom of the nature section.
Barry Rothstein
I send out a weekly email of these. If you'd like to be included, please go to the contact page and send me an email.
Previous Images of the Week