Image of the Week
07-16-2016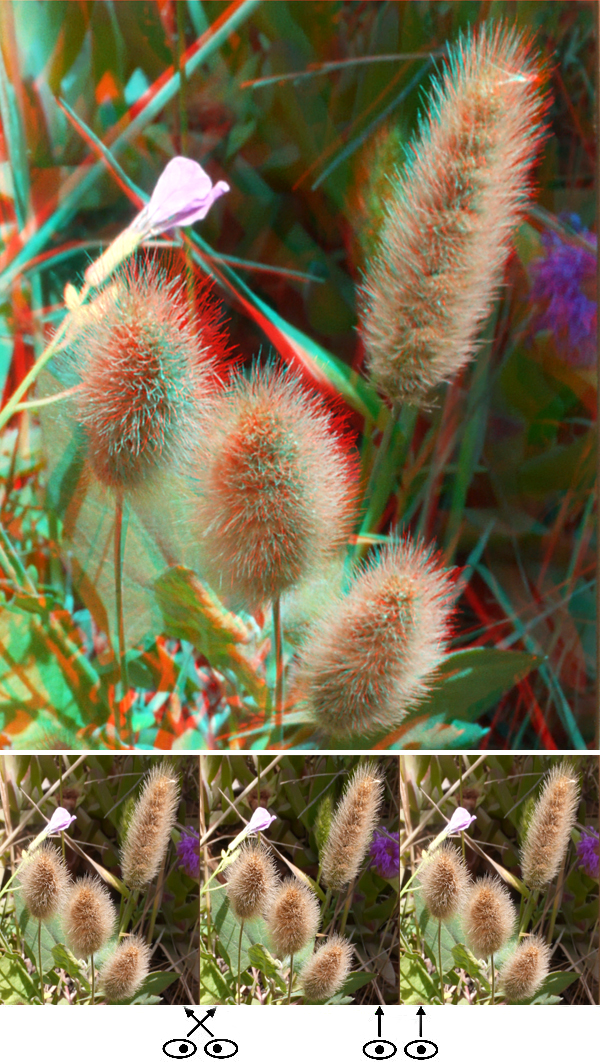 Attractive but Invasive

Hi All,
I shot this image last weekend at Pismo Beach Monarch Butterfly Grove using a Panasonic Lumix GX7 with a 3-D lens, and frame sides for phantogram processing. They remind me of cat tails, but I know it's not that. I'd appreciate someone straightening me out on what they really are.
By the way, the answer to last week's blossom challenge was "potato", or more precisely according to one friend, Solanum Crispum Glasvenin, the Chilean Potato Vine.
All 4 parts of The Prime Celf can be downloaded at http://theprimecelf.com.
Barry Rothstein
I send out a weekly email of these. If you'd like to be included, please go to the contact page and send me an email.
Previous Images of the Week