Image of the Week
02-06-2016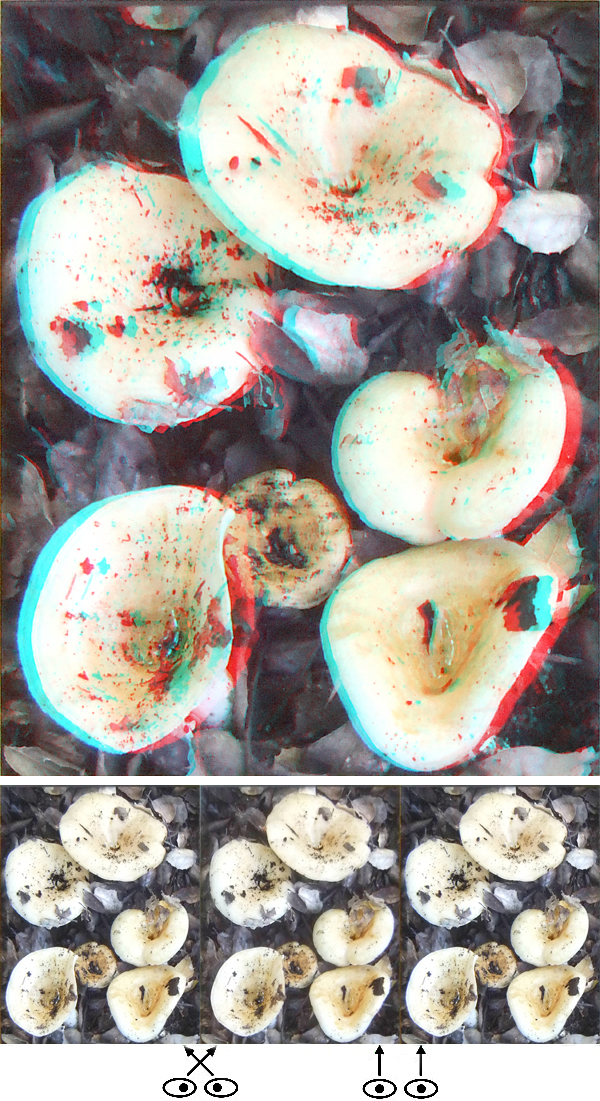 Mushrooms at El Dorado Park Nature Center

Hi All,
Following some strong rains a couple of weeks ago I took to the trails at El Dorado Park Nature Center (Long Beach) looking for mushrooms to photograph. I found plenty, this cluster being an interesting one. I found a telltale swirl of fallen twigs, and when removed, this below. I'd appreciate all you mycologists out there letting me know what type of mushroom this is. I didn't try to eat any.
I took this shot hand-held with a Fuji W3 and frame sides for phantogram processing. As the shot measured around 8-1/2" x 11" I didn't need to use any macro devices.
Barry Rothstein
I send out a weekly email of these. If you'd like to be included, please go to the contact page and send me an email.
Previous Images of the Week