Image of the Week
02-20-2021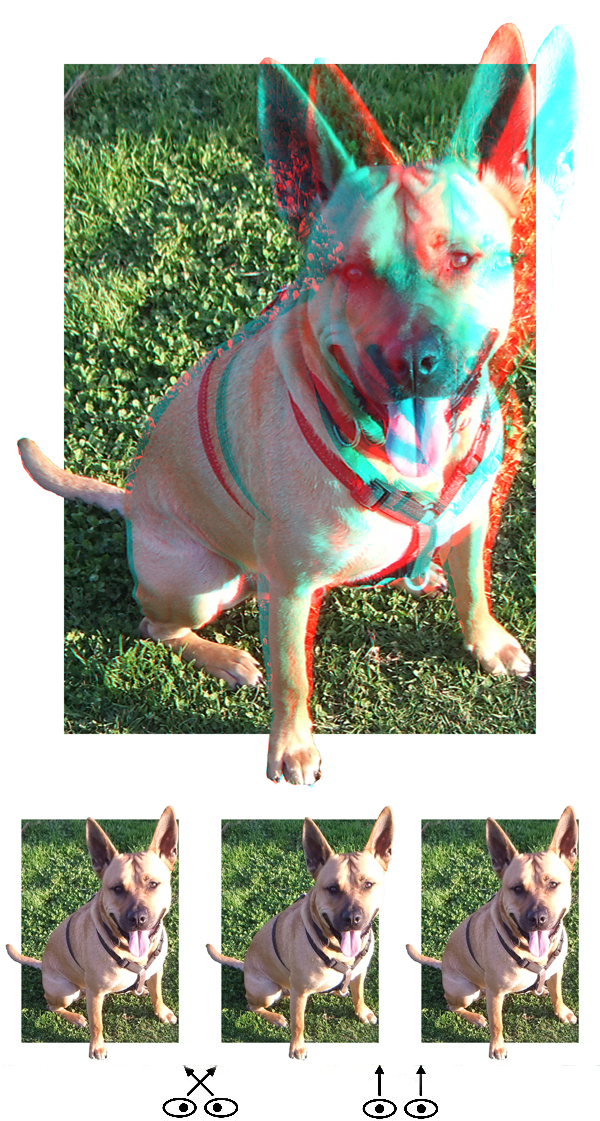 Rocco

Hi All,
Say hi to Rocco. Most days around 4pm a bunch of us hang out (masked and distanced) with our dogs, often as many as 12 or more at play (dogs that is). I shot this with a Fuji W3 and approximated it into a phantogram. Just for the heck of it I masked the edges.
While I'm getting out of the regular practice of political commentary, I expect to still talk about things that matter. If you want a daily dose of excellent political commentary, I'll direct you as I've done before to Heather Cox Richardson's blog. You can subscribe for free at https://heathercoxrichardson.substack.com/ and she does offer paid memberships as well.
Here's another shameless commercial plug for our book. We strongly recommend you buy a copy of (drum rolls please) Macrophant 3D. This is a cool book. Info and ordering at http://macrophant3d.com/default.asp, and use Promo Code 25 to get yours for just $25 delivered anywhere in the USA. Jim and I worked hard to make this book as good as we could as well as very affordable.
Keep safe,
Barry Rothstein
I send out a weekly email of these. If you'd like to be included, please go to the contact page and send me an email.
Previous Images of the Week