Image of the Week
03-22-2014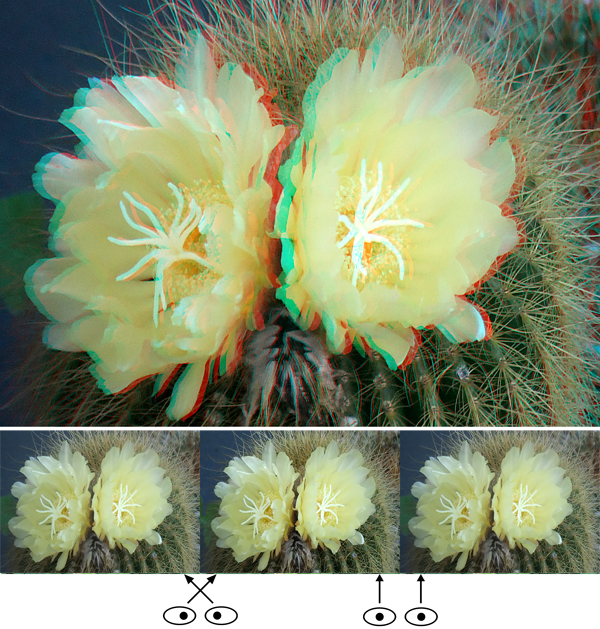 Cactus Blossom

Hi All,
Recently I got a pair of potted cacti from a neighbor looking to pare down his collection, and was rewarded by these beautiful blossoms. They've held firm for almost a week already, opening up with the sun and closing a little at night. This was shot with a Fuji W3, a Cyclopital macro attachment, and using frame sides for phantogram processing.
Coming soon:
On March 28-29 Shyam Kannapurakkarran and I will shooting and processing phantograms at the Los Angeles County Science Fair. Betsy will be on hand to add support and sell books, cards, etc.
April 12-13 I'll have a booth at the Los Angeles Times Festival of Books. PLEASE NOTE: Unlike the last few years I'll not be in the Children's area, but in more of a section for art books. Booth 968.
And on May 17-18 we'll be back at Maker Faire in San Mateo, the "greatest show and tell on earth".
Barry Rothstein
I send out a weekly email of these. If you'd like to be included, please go to the contact page and send me an email.
Previous Images of the Week