Image of the Week
10-13-2012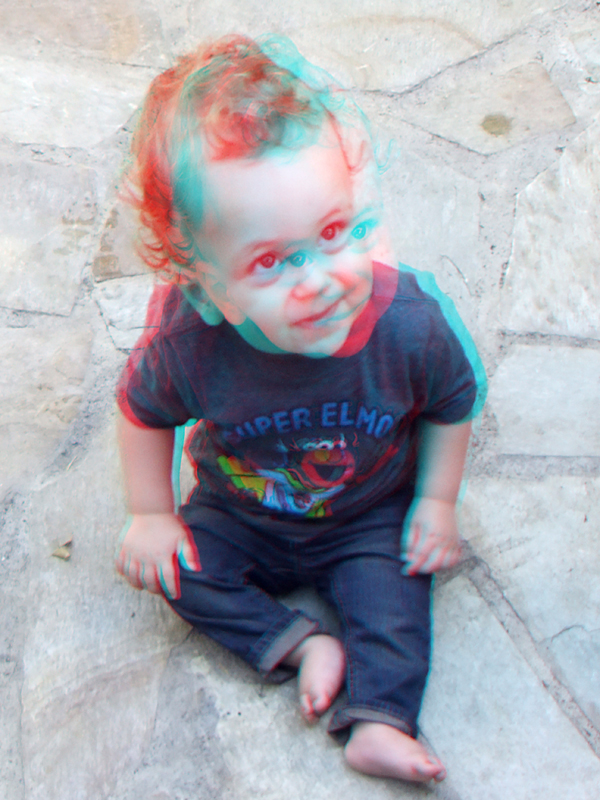 Happy Birthday Liam - One Year Old

Hi All,
Much thanks to all those who helped make the LA 3D Club's exhibit for Pasadena Art Night a great event for all attending. Hopefully we'll see of few new folks at the meetings. In addition to many of the pieces from the Long Beach show, there was the addition of exhibits by David Richardson, Dan Teske, and Jim Miller.
Happy Birthday Liam! Liam has a natural 'one shot' style to him, easy and a pleasure to photograph. He's bound to become a famous actor, musician, teacher, philosopher.
This is a phantogram, and I invite you to print it out so as to view it properly back from an angle, or look at it on an iPad or other tablet devices. This is a good one to drop a coin into when viewing, it will seem to be inside the shell.
Shameless commercial message: Think of your kid or grandkid in a holiday card like this. This stereographer is for hire.
Barry Rothstein
I send out a weekly email of these. If you'd like to be included, please go to the contact page and send me an email.
Previous Images of the Week