Image of the Week
02-23-2019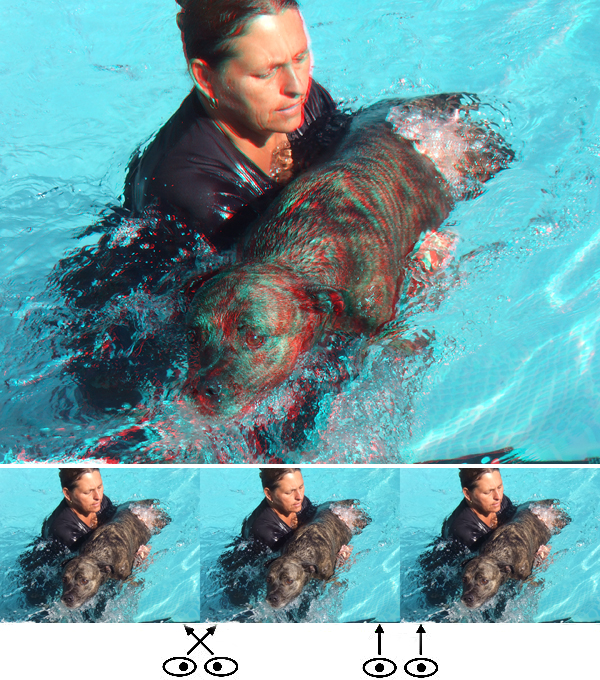 Hydrotherapy for Dogs

Hi All,
My neighbor Jill reinvented herself recently, creating and opening "Lapdog H20 - Canine Aquatic Therapy". A true back yard operation in Long Beach, she's licensed and has two salt water therapy pools, one outdoor, one indoor, kept at bathtub warm. Pepper was nervous at first but soon was relaxed if not thrilled to be getting wet.
Clearly this is great therapy for older, injured or arthritic dogs, low stress exercise in a safe, controlled one-on-one environment - and at reasonable cost. If this sounds like an infomercial, sorry, but I am trying to help promote something very good and worthwhile.
Check out Jill on Facebook Lapdogh2o, Instagram @lapdogh2o, email lapdogh2o@gmail.com or call her at 562-822-2596.
I took this shot with a Fuji W3, and auto-aligned it in StereoPhoto Maker. It is a traditional 3-D image, not a phantogram.
Barry Rothstein
I send out a weekly email of these. If you'd like to be included, please go to the contact page and send me an email.
Previous Images of the Week