Image of the Week
08-06-2016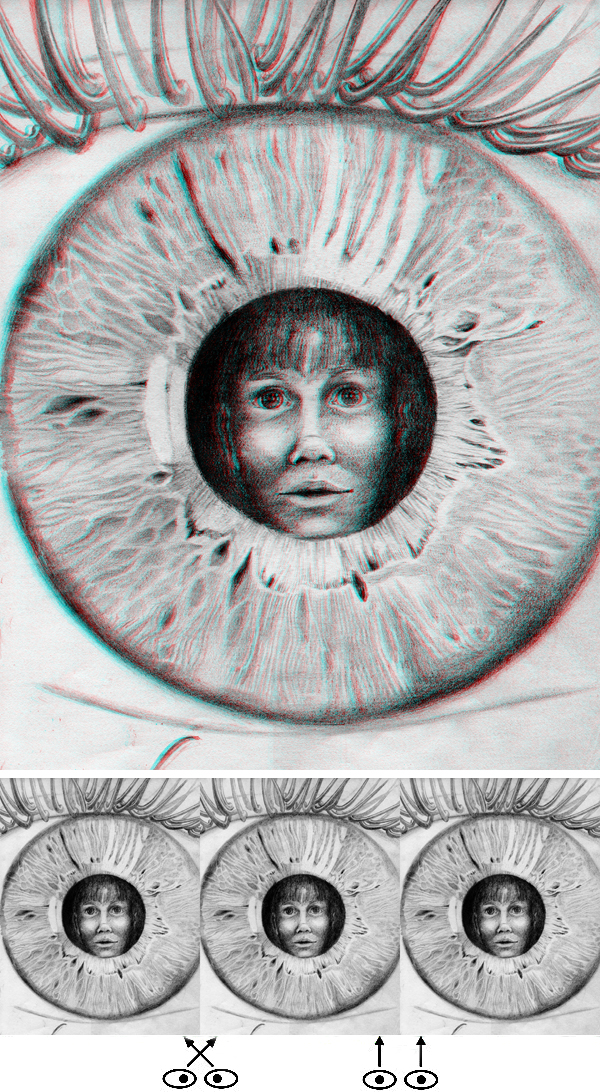 Conversion Winner & A Good Offer

Hi All,
The Image-of-the-Week for 6-18-2016 was a 2-D image drawn back in 1979-80 by my wife Betsy, intended as the cover illustration for a children's book I wrote then called The Prime Celf. I challenged anyone in the 3-D community to convert it into 3-D, and here's the winning entry by Ted Whitten. Also noteworthy was Steve Wessing's cartoonish version, which you can view at http://www.3ddigitalphoto.com/imagetoshow.asp?image=SteveWessingConversion.jpg. Aside from the glory, both Ted and Steve will get a set of books for their efforts, Phantograms from Nature, Pop-Up 3D, and Crossview 3-D.
While several people have commented on Betsy's illustrations, I have yet to get a note from anyone claiming to actually having read the story. As such HERE'S THE OFFER: The first 10 people to read the story and write to me about it, offering whatever criticisms or suggestions, I'll send you the same set of three books I'm sending Ted and Steve (offer only good in USA).
All 4 parts of The Prime Celf can be downloaded at http://theprimecelf.com.
And for anyone interested in the plant shot in last week's image-of-the-week, I've been told it was a Red Baneberry, Actaea rubra.
Barry Rothstein
I send out a weekly email of these. If you'd like to be included, please go to the contact page and send me an email.
Previous Images of the Week