Image of the Week
05-09-2015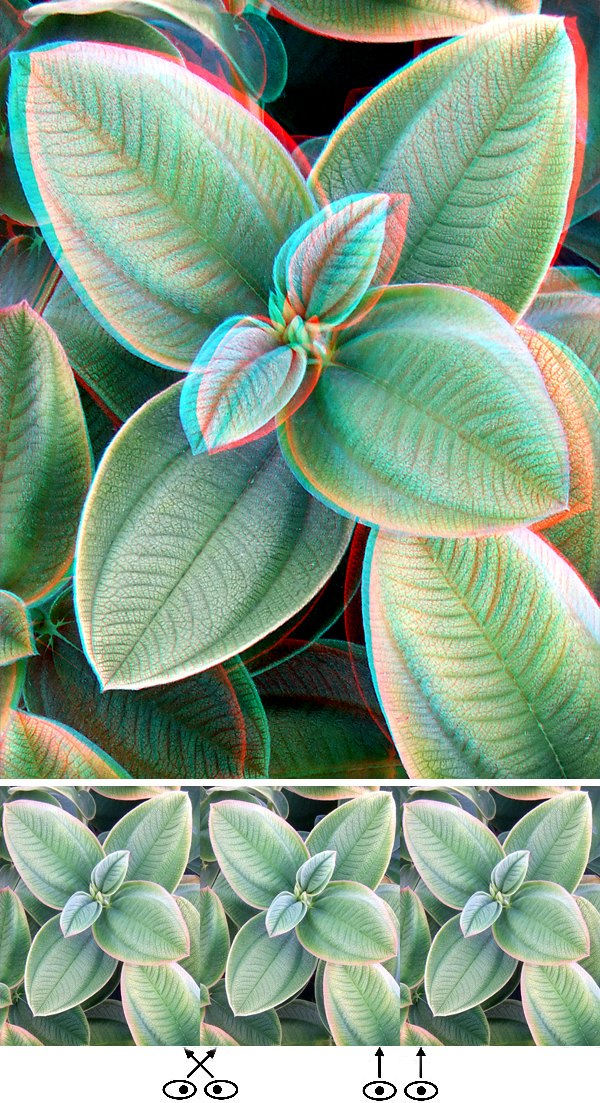 What is this plant?

Hi All,
I've seen these occasionally, beautiful leaves with deep intricate structure. The longer leaves are 6-7 inches long. Does anyone know what it's called? I shot it in Carpinteria, California a few weeks ago with a Fuji W3 and frame sides for phantogram processing.
Next weekend, May 16-17, is Maker Faire in San Mateo, always amazing fun. Pleaese drop by and say hi. This will be a rare opportunity to have a phantogram head shot made of you, and at no cost. We'll be in the 3-D Village (not to be confused with all the 3-D printer guys). As usual a bunch of us from the LA 3D Club are exhibiting. As was the case last year, I'll be working with Shyam Kannapurakkaran, shooting, and also showing an exciting new phantogram viewing device.
Barry Rothstein
I send out a weekly email of these. If you'd like to be included, please go to the contact page and send me an email.
Previous Images of the Week