Image of the Week
08-16-2014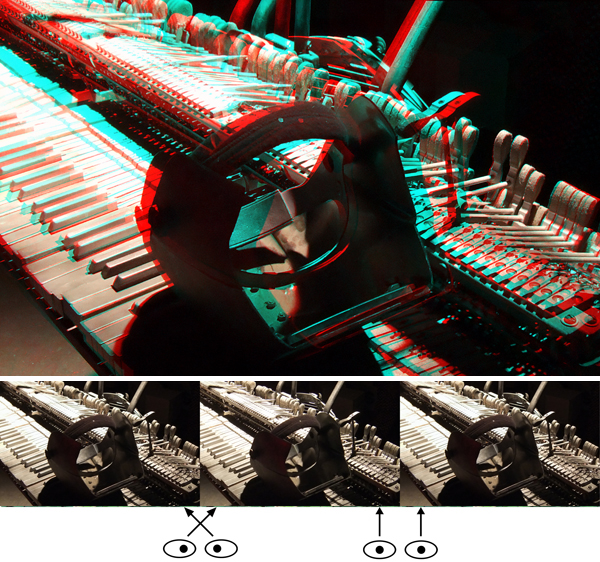 Industrial Keyboard -- from opening sequence in The Next Day We Get Paid

Hi All,
Be my guest tomorrow (Sunday 8/17) at the Downtown Independent Theatre, 251 S. Main Street Los Angeles. At 2:00 pm the LA3DClub's presents open 3-D video screenings, one of which will be the 3-D debut of "The Next Day We Get Paid", a music video featuring my son's band Owenstone. It was shot and produced locally by several club members including Scott Ressler as Director of Photography and Eric Kurland as Stereographer.
Admission at the door is $10 for non-club members, $5 for club members, and free (paid by me) if you mention you got this information on my blog. Offer limited to first 100 such guests.
The 2-D version of "The Next Day We Get Paid" is currently available online. Go to http://www.owenstone.com for a link to the video, and have a look. Their link goes through facebook and The Silver Jeans Company's page, who is sponsoring a competition. Watch the video and please vote for it, help Nate and his bandmates win a trip to New York. Also at Owenstone.com, click on their Music link and listen to a few of their other songs. Betsy and I expecially like "Days Like Smoke."
Barry Rothstein
I send out a weekly email of these. If you'd like to be included, please go to the contact page and send me an email.
Previous Images of the Week