Image of the Week
01-25-2020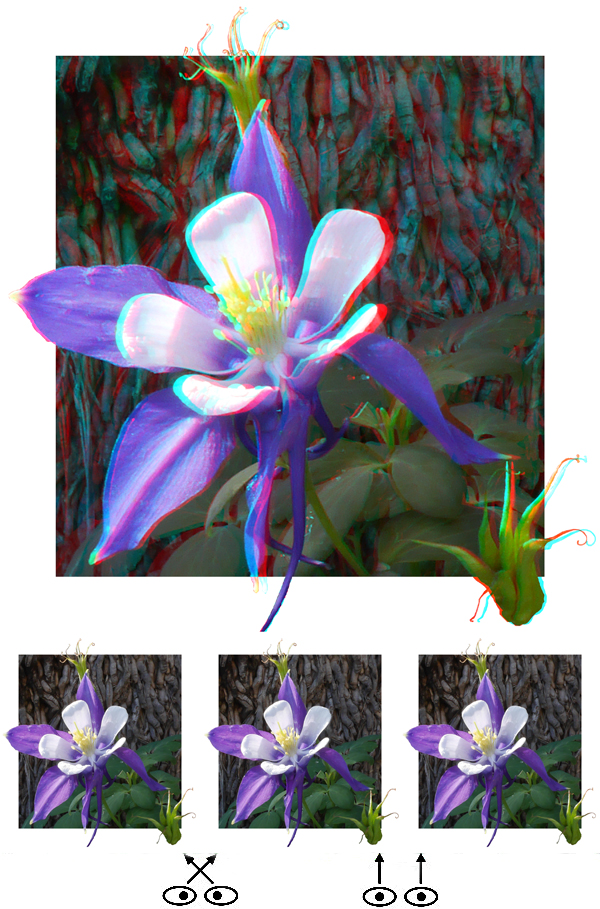 Columbine Flower

Hi All,
This flower is a columbine, shot in the back yard of a friend and neighbor. It was taken with a Panasonic Lumix GX7 camera, with a 3-D lens, using frame sides for phantogram processing.
This week's impeachment coverage has left me in a bad mood, so sorry if I take it out on you. But I just wanted to let you know, ... It's All OK!
Trumpspeak lesson one: Repeat after me. He did nothing wrong. He did nothing wrong. He did nothing wrong. Let's all say it, and say it enough times and with feeling until we all really believe it. Surely that's the message Trump will get when the Senate finishes its whitewash. And what power he'll now wield! He did nothing wrong, and so next he'll seek revenge, and do whatever he wants no matter how erratic, self-serving, demeaning and just plain damaging to our country. And whatever he does, by definition, there's nothing wrong with it.
Are we really here? Is this America? Have we fallen this far this fast? Have all the adults in the executive branch and republican party truly left the room?
I keep waiting for the "Face in the Crowd" moment where "Lonesome" Rhodes' mic is left on and all his followers hear him for the cheap, miserable huckster he really is, and turn on him. But in Trump world, the mic is on all the time, and Trump just winks and keeps spewing. They won't turn on him even knowing the fraud and scoundrel he is, and loving him all the more for it.
I consider "Dr. Strangelove's" subtitle: "How I Learned to Stop Worrying and Love the Bomb." Like Winston Smith, the copy editor and protagonist in George Orwell's "1984", can I learn to stop worrying and love Trump too.
Barry Rothstein
I send out a weekly email of these. If you'd like to be included, please go to the contact page and send me an email.
Previous Images of the Week