Image of the Week
04-26-2014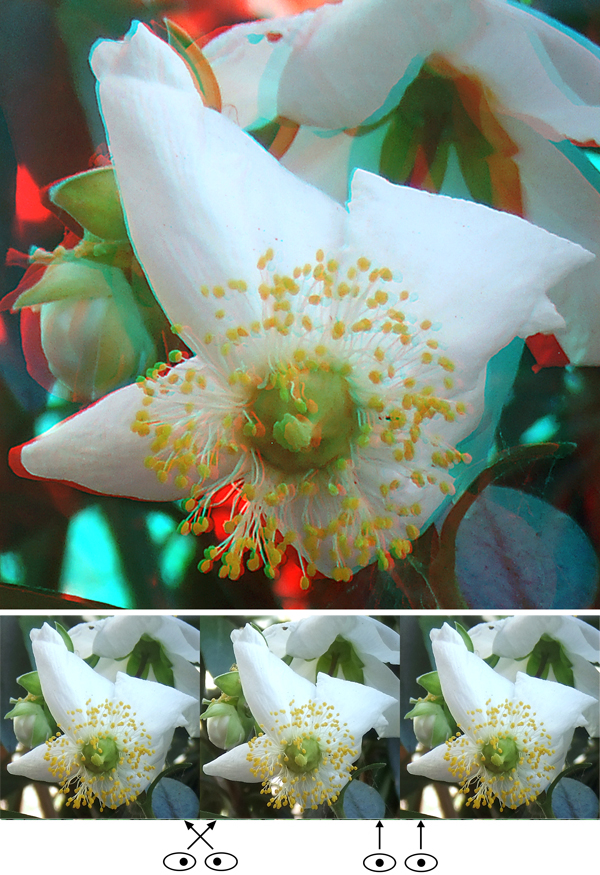 Carpenteria Californica -- Bush Anemone

Hi All,
This flower is of the Carpenteria Californica, also known as a Bush Anemone. It grows well in our current drought climate. This shot was taken in my front yard with a Fujifilm W3 and Cyclopital macro attachment, using frame sides for phantogram processing.
You may notice a fair amount of "retinal rivalry" between the two shots, spots where your eyes will flash due to contrasting light and dark spots on the two images that form the stereo pair. Recently a friend and fellow stereographer Jeff Boller wrote a paper for Stereo World magazine detailing a broad gamut on the subject of retinal rivalry. He called it "The Seven Deadly Retinal Rivalries", and you can pull up a copy here off my website.
On May 17-18 we'll be back at Maker Faire in San Mateo, the "greatest show and tell on earth".
Barry Rothstein
I send out a weekly email of these. If you'd like to be included, please go to the contact page and send me an email.
Previous Images of the Week