Image of the Week
04-08-2017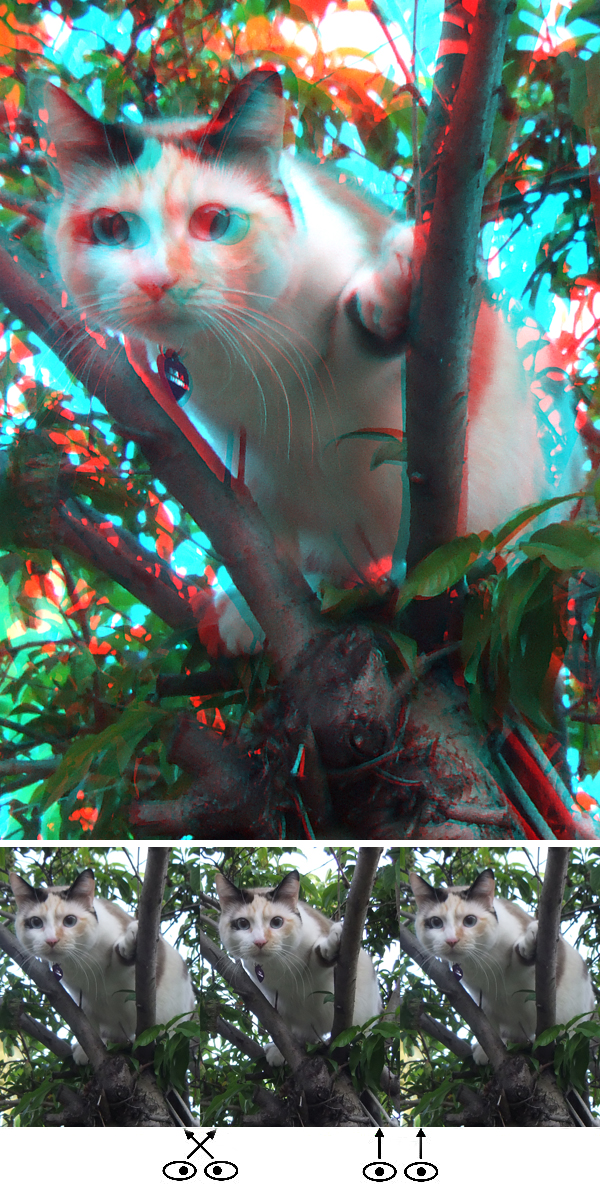 Thank you
Hi All,
Neighborhood kitty has a tree perch that's just right to climb, and might happily sits there for hours. I shot this with a Fuji W3 in late afternoon shadowed light.
Today I want to say Thank You to all my readers, thanks for looking at these, and for your comments, and for putting up with my rants.
The checks are in the mail! Really. From 2/1/2017 to 3/31/2017 I sold 138 Phantom3DŽ books to stores and individuals totaling $1285.65. 90 percent of that is $1157.09. Divide that by four is $289.27. This week I mailed $289.27 each to Planned Parenthood, Southern Poverty Law Center, American Civil Liberties Union, and Environmental Defense fund.
Please help me sell some books or donate them to good places.
Barry Rothstein
I send out a weekly email of these. If you'd like to be included, please go to the contact page and send me an email.
Previous Images of the Week