Image of the Week
10-20-2018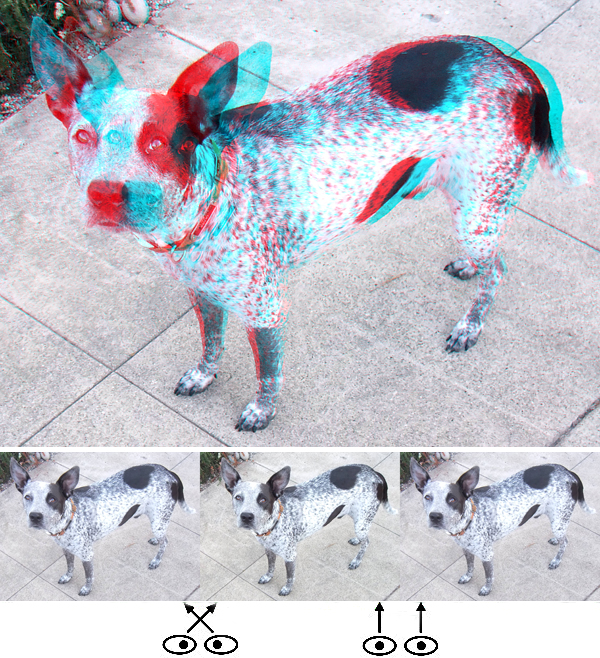 Ollie

Hi All,
Ollie had his image-of-the-week debut a couple of weeks ago, but here he is in a solo act. I shot this with a Fuji W3 and approximated it into a phantogram.
Ollie is my my son Jesse's dog, and he's come to stay with us for a while, blending in perfectly with the neighborhood dog pack and with Pepper in our house.
Barry Rothstein
I send out a weekly email of these. If you'd like to be included, please go to the contact page and send me an email.
Previous Images of the Week