Image of the Week
02-26-2011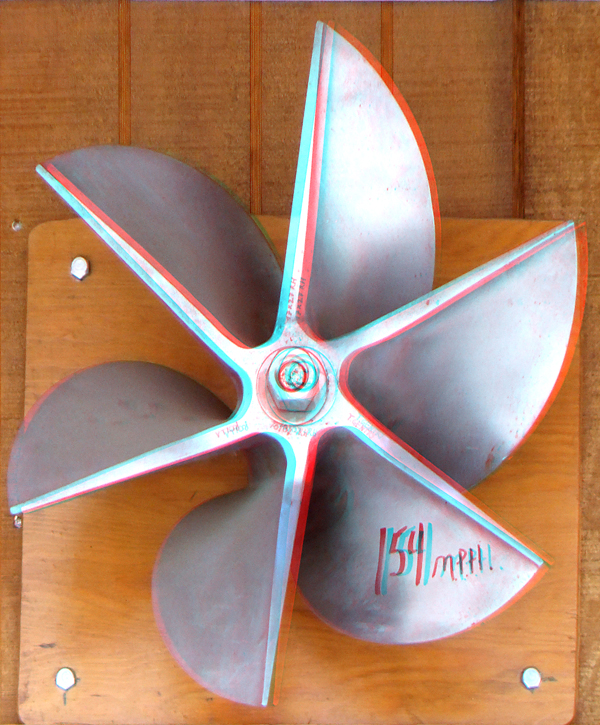 Boulder City Prop
This was a simple point & shoot phant with a Fuji W3 camera. Outside the Coffee Cafe in Boulder City, NV, I found this rather pricy prop suspended well above eye level. The wood siding provide good reference points for a phantogram.
I invite you to print this image. Ideally hold it vertically above eye level.
I send out a weekly email of these. If you'd like to be included, please go to the contact page and send me an email.
Previous Images of the Week