Image of the Week
04-06-2013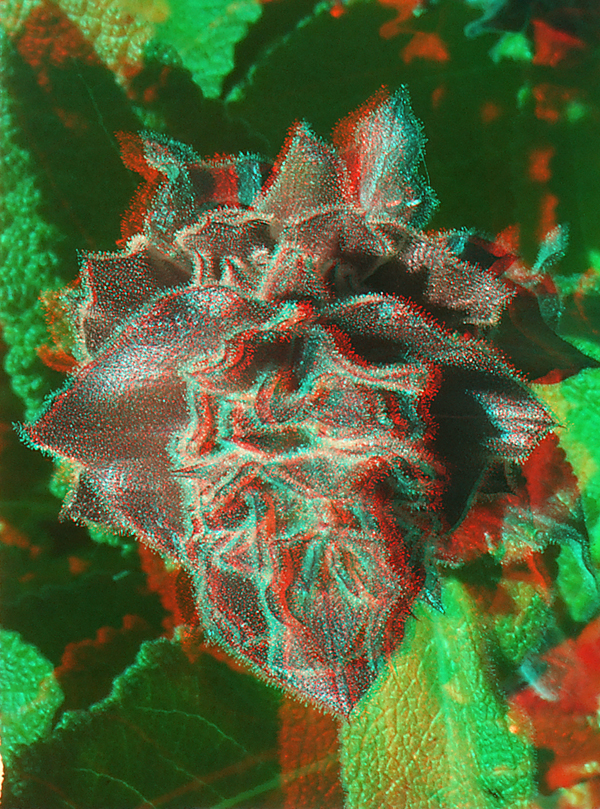 Hummingbird Sage (Salvia spathacea)

Hi All,
Another of the California native plants is this beautiful Hummingbird Sage. This shot was taken in Long Beach in early March. Now there are some red blossoms on it, unfortunately unsuitable for anaglyph. Another pitch for our yard guy Kai Craig of California Eco Design.
This was shot with a Fuji W3, a Cyclopital macro attachment, and reference frame pieces.
If you're interesting in learning this style of shooting and processing I'll be demonstrating and teaching at the National Stereoscopic Association's convention in Traverse City, Michigan. It touches on all things 3-D, from antique stereoviews to state-of-the-art 3-D interplay and displays. The convention runs from June 4-10.
Shameless Commercial Message:
Two weekends from now (April 20 & 21) we'll be at USC for the Los Angeles Times Festival of Books. Once again we'll be in the heart of the children's area in Section K Booth 530. Festival pricing is wholesale pricing, Phantograms from Nature for $15, Pop-Up 3D at $10, Crossview 3D at $5. Over 150 styles of cool Phantom 3DŽ note cards at just $2/each. If you're truly on my email list drop by at the festival and ask for a free greeting card. I might not give you one but you might as well ask. There are now over 150 designs I bring with me.
Barry Rothstein
I send out a weekly email of these. If you'd like to be included, please go to the contact page and send me an email.
Previous Images of the Week