Image of the Week
12-08-2012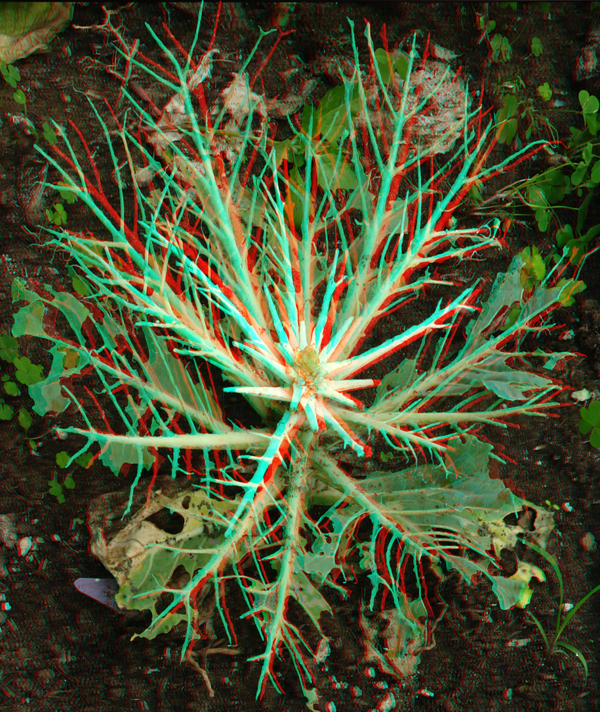 Ornamental Cabbage Minus the Ornaments

Among my winter crop I put in half a dozen of this variety of ornamental cabbage. While I wish I could see them in their glory, some nocturnal munchers have taken a great liking to them, leaving only bare skeletons. Alas even these are beautiful. This image is a phantogram.
Passes are on sale NOW for the 9th Annual LA 3-D Movie Festival. Presented by the LA 3-D Club December 14-16, 2012 at the Downtown Independent Theater in Los Angeles, we continue showcasing the best of indy 3-D film from all over the world. Visit http://www.LA3DFest.com for up to the minute festival information.
Also of note: from now until the end of 2012, order anything on my website using the Promo Code SHIPFREE, and I'll do just that (USA only). And as an added bonus, EVERY BOOK YOU ORDER will include a FREE MASK LORGNETTE. See them at http://3ddigitalphoto.com/lorgnettes.asp.
Barry Rothstein
I send out a weekly email of these. If you'd like to be included, please go to the contact page and send me an email.
Previous Images of the Week