Image of the Week
05-20-2023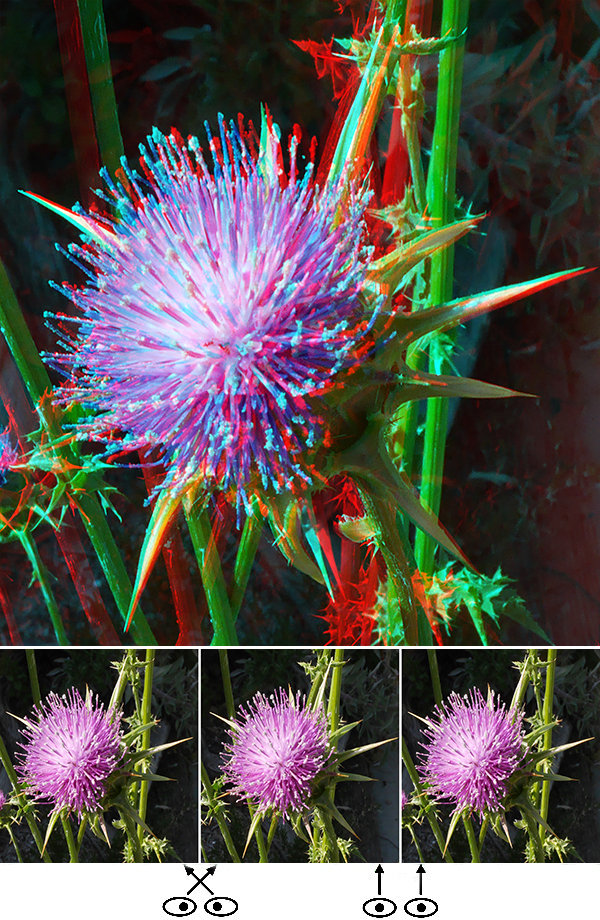 A Thistle

Hello Friends,
This is a thistle. Looking it up in the app Plant Net I couldn't determine if it's a milk thistle, a spear thistle, or a field thistle, or some other type. It's a lot like an artichoke plants, which I'd assume is a fairly close relative.
I shot this a block from my house with a Panasonic Lumix GX7 using frame sides for phantogram processing. The overall width of this image was approximately two inches.
Regards,
Barry Rothstein .
I send out a weekly email of these. If you'd like to be included, please go to the contact page and send me an email.
Previous Images of the Week