Image of the Week
04-02-2022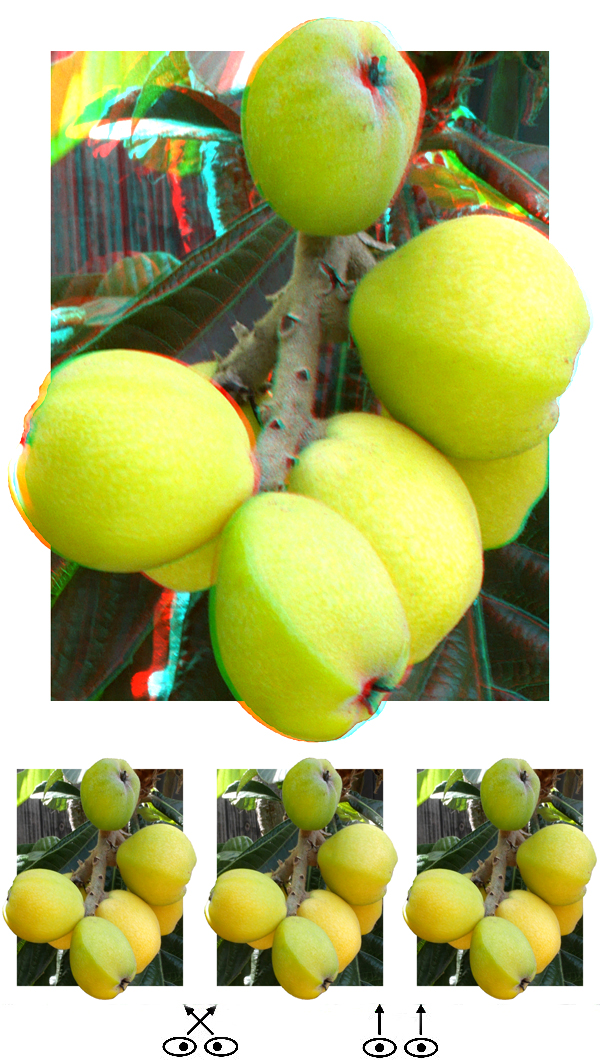 Loquats

Hello Friends,
We used to have a loquat tree many years ago in San Marcos, California. The fruit was sweet and tasty, although 90% of its volume consisted of a very large seed. That's probably why they've never been a big commercial success I suppose. I took this shot a couple of blocks from where we live now with a Panasonic Lumix GX7, using a 3-D lens made for that camera and frame sides for phantogram processing.
Today I was supposed to be exhibiting at the City of STEM Kickoff Festival at the Columbia Memorial Space Center in Downey, California. I'm sick with a nasty cold and staying home, but you can still go. For information sake, STEM stands for Science, Technology, Engineering, and Mathematics. The event will run from 10am to 4pm, and despite my absense is guaranteed to be a great time for all. More info at the City of STEM's website at https://www.cityofstem.org/.
It recently dawned on me that those who ordered a copy of Macrophant 3D might enjoy getting more macro phantogram imagery like today's image, so I've decided that as an added benefit to past and future buyers of the book, I'll start sending out my favorite new and older macro phantograms. If you've ordered a book you should have gotten a couple of these images emailed to you already.
To get a copy of Macrophant 3D and receive more macro phantograms in the future, order at http://3ddigitalphoto.com/books.asp, and to get the half off pricing use promo code WOW.
Regards, Barry Rothstein
I send out a weekly email of these. If you'd like to be included, please go to the contact page and send me an email.
Previous Images of the Week