Image of the Week
08-26-2017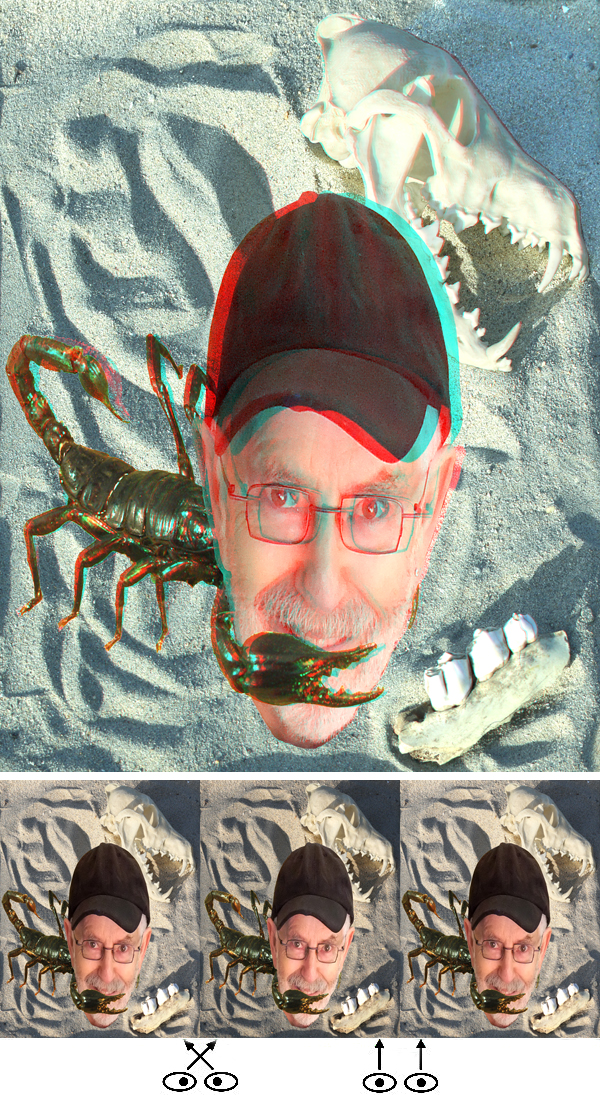 Another Unsuspecting Eco-tourist is Absorbed by the Desert
Hi All,
This image is one of four composite phantograms I exhibited at the recent 3D-Con in Irvine. If combines a scorpion used in my bug book, a recently shot sandy backtround that included a coyote skull and moose jaw, and Bob Bloomberg's smiling head.
Barry Rothstein
I send out a weekly email of these. If you'd like to be included, please go to the contact page and send me an email.
Previous Images of the Week