Image of the Week
12-14-2019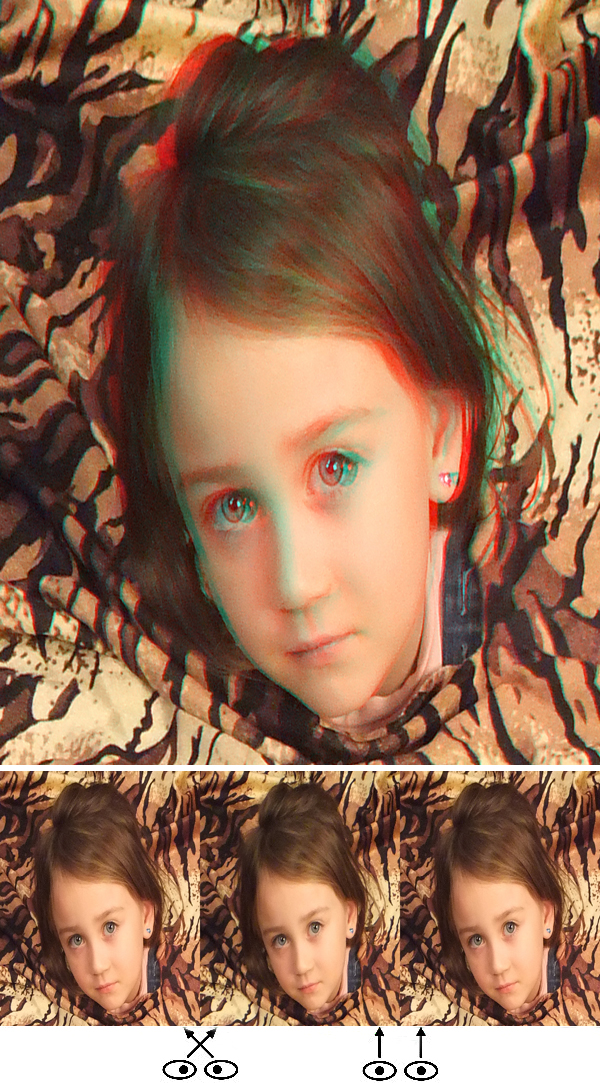 Izzy

Hi All,
This image was shot last weekend at the Downtown Los Angeles Library Mini Maker Faire. It's a great, well organized event, better every year, and we had a strong contingent of LA3DClub members exhibiting there, including Eric & Jodi Kurland, Steve & Anne Berezin, and Franklin London.
It was taken with a Fuji W3 using my phantogram headshot table, a hinged rectangular tabletop with a hole for the neck, aka my 'medieval torture device'. This is a phantogram, so lay your tablet or cellphone horizontal and view from above at an angle.
Izzy was brave and eager. She chose the tiger stripe backdrop. I buckled her in and we took a few shots. Then she helped me work the image into a phantogram in Photoshop.
I love her expression. Izzy's trusting eyes look directly into my soul. Enjoy!
Today and tomorrow Saturday 12/14 & Sunday 12/15 you can thrill to some seriously great 3-D at the LA 3-D Movie Festival. Once again it's at the Downtown Independent Theatre, 251 S Main St, Los Angeles, CA 90012. Details at their website at its website, and if you buy an all day pass for today, it includes a between session dinner party buffet with food from Howlin' Ray's Hot Chicken and Spitz!
Barry Rothstein
I send out a weekly email of these. If you'd like to be included, please go to the contact page and send me an email.
Previous Images of the Week