Image of the Week
04-11-2020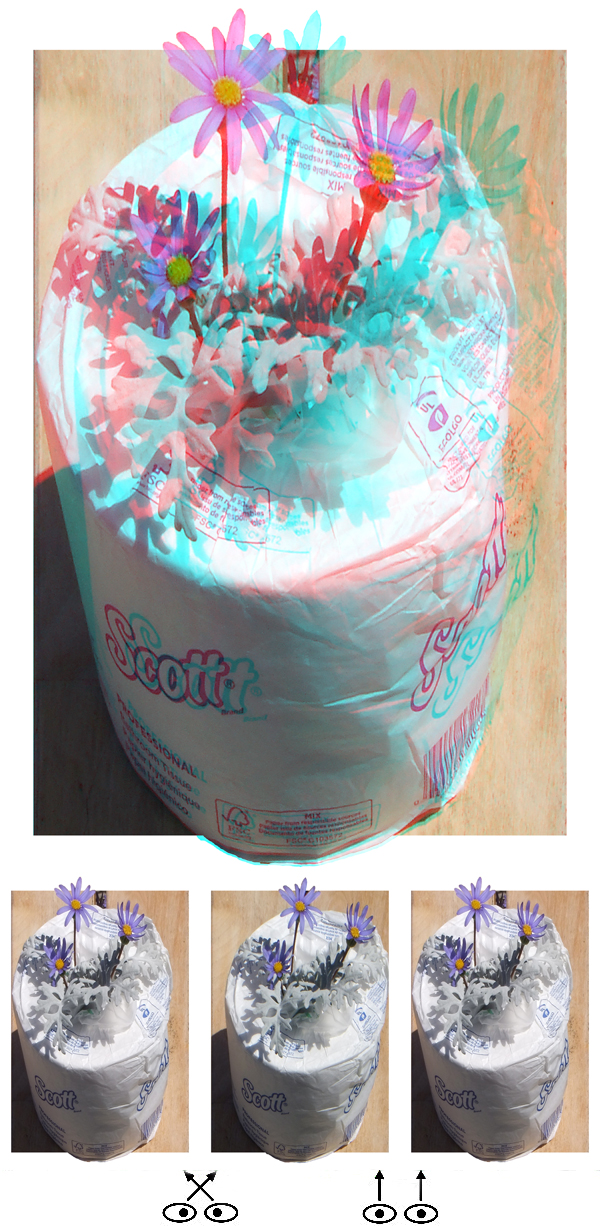 Goodwill

Hi All,
In walking our neighborhood last week I passed a small table on the sidewalk with a sign that read "Take One." Atop the table were several rolls of toilet paper, each with a little planter stuffed inside the tube. What more can I say? I took this shot with a Fuji W3 camera, and used lines on the table to turn it into a phantogram.
I like our neighborhood. We've been here 12 years. It's city but not big city. Single family craftsmen houses compete for space with two story multiplexes. Numerous tiny libraries have recently sprung up on our sidewalks, and it's rare to go more than a couple of blocks without finding a basket out offering lemons or tangerines. It seems that we're all out walking, saying hello, nodding, making eye contact, enjoying the outdoors, the spring, and yet careful and considerate to maintain distance, each of us responsible to ourselves and all others to simply not spread the disease.
I hope you're all doing well in this trying time. Happy Passover and Easter. And please feel free to reply and share your thoughts.
Barry Rothstein
I send out a weekly email of these. If you'd like to be included, please go to the contact page and send me an email.
Previous Images of the Week