Image of the Week
04-02-2011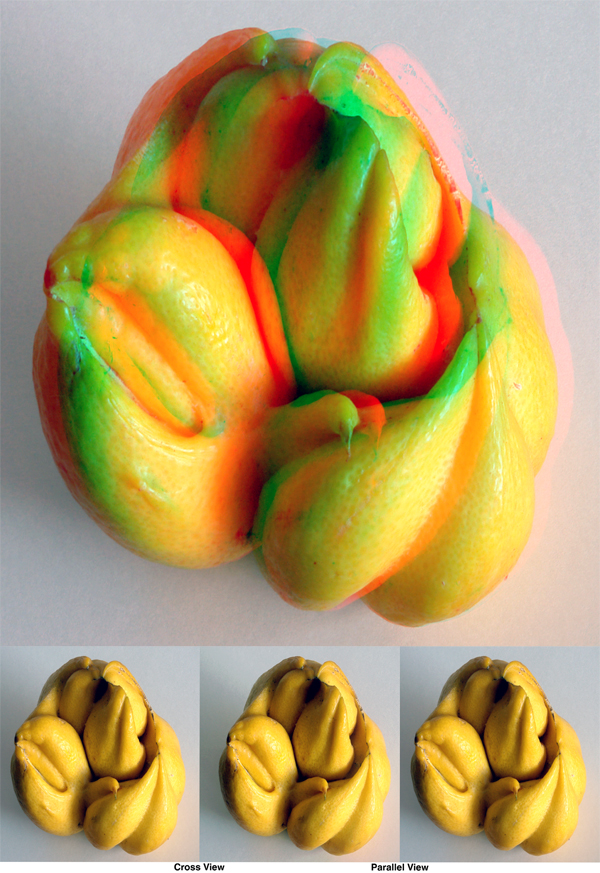 A Life In Art
Unlike the rest of its "siblings" on the tree, for this lemon an ordinary life and an ordinary shape wasn't enough. I often wonder what forces of nature are at play to bring about this transformation.
This is a phantogram, and so I invite you to print this image so as to be able to see it properly, back from an angle.
I send out a weekly email of these. If you'd like to be included, please go to the contact page and send me an email.
Previous Images of the Week