Image of the Week
01-27-2018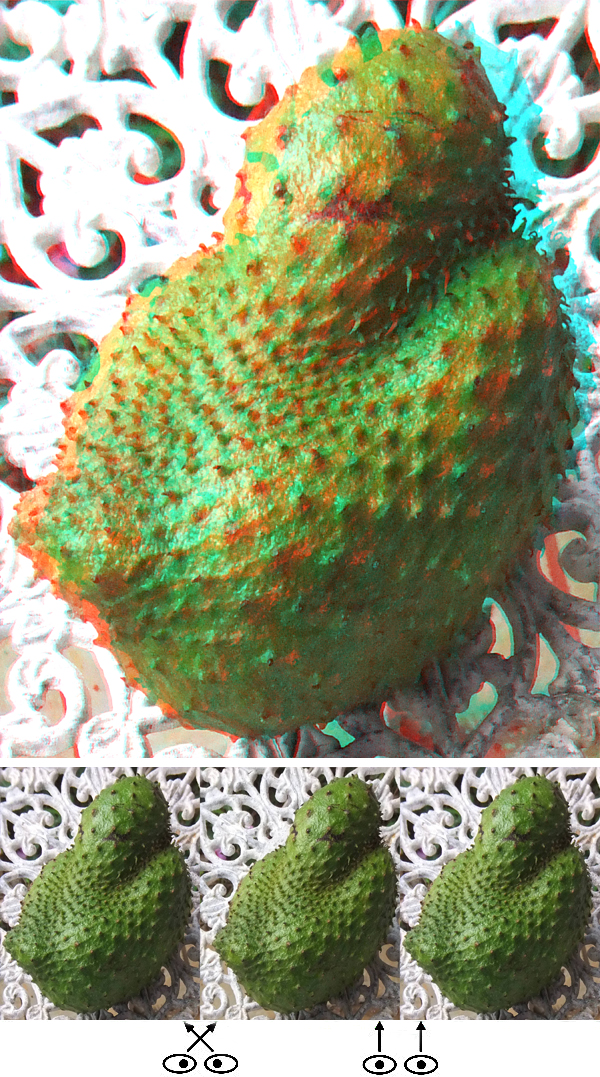 Soursop

Hi All,
An unusual fruit I found at a farmer's market on Kauai, this is called a soursop. According to Wikipedia, "Soursop is the fruit of Annona muricata, a broadleaf, flowering, evergreen tree. The exact origin is unknown; it is native to the tropical regions of the Americas and is widely propagated. It is in the same genus, Annona, as cherimoya and is in the Annonaceae family." The fruit inside is milky white, sweet, tangy, stringy, with large black seeds. Inside it appears much the same as a cherimoya, which I first tasted today, but the in my opinion the cherimoya is vastly better tasting.
I took this shot with a Fuji W3 with a frame side approximately 6" x 8-1/4" on a white iron tabletop as backdrop.
Barry Rothstein
I send out a weekly email of these. If you'd like to be included, please go to the contact page and send me an email.
Previous Images of the Week