Image of the Week
06-16-2012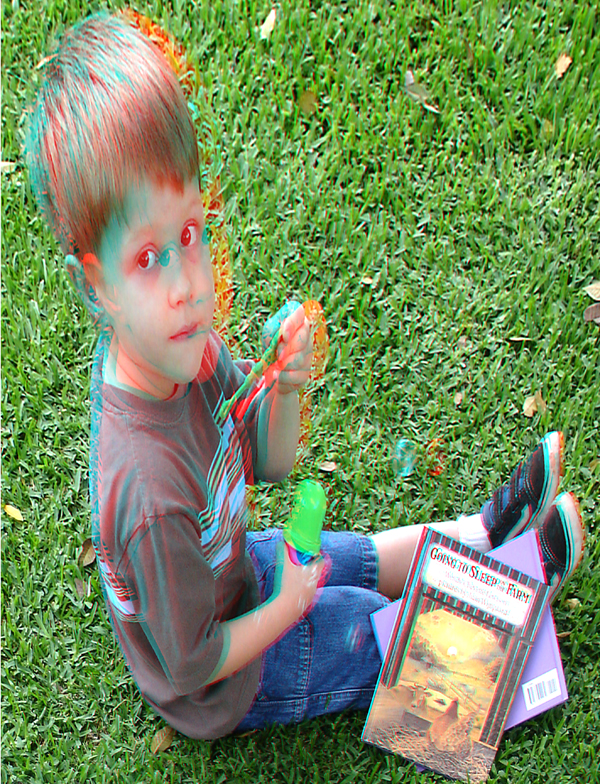 Boy Blowing Bubbles

Hi All,
This is one of the first phantograms I ever produced of a child. I blew it up near to life size for a gallery exhibit in Carlsbad at the Front Porch Gallery. The color of the bottle of bubbles provides a good exampe of 'retinal rivalry'. The eyes see it as hugely contrasting colors.
3-D ALERT: The National Stereoscopic Association's national convention this year is local to Costa Mesa, California from July 25-30. For anyone into 3-D this will be a banner event, melding the tradition of antique stereo cards with indy 3-D productions and state of the art technology exhibits and workshops.
For those of you who entered my phantogram competition, thanks. For those of you who didn't, hopefully next year. Thirty artists entered one hundred and thirty images. The judging should be done by the end of June, and the winners announced.
Barry Rothstein
I send out a weekly email of these. If you'd like to be included, please go to the contact page and send me an email.
Previous Images of the Week