Image of the Week
09-01-2012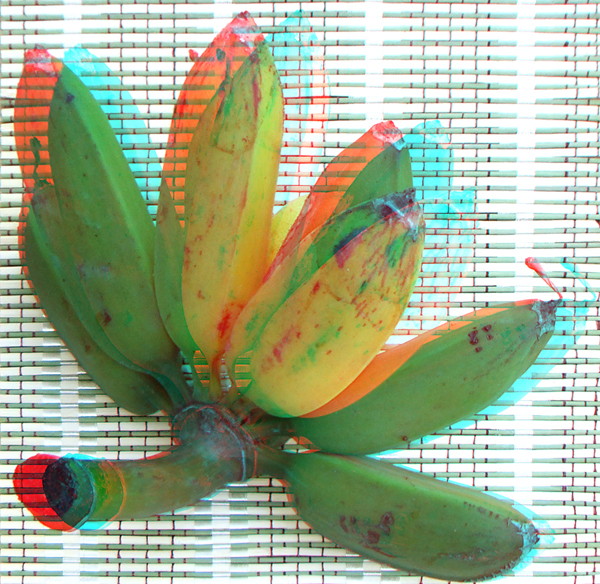 Bananas

Hi All,
Welcome to September. It's been hot here, muggy too for the past couple of weeks. It's become tropical enough that bananas do pretty well in Long Beach. These were from my neighbor Ken's tree.
This is a phantogram, and I invite you to print it out so as to view it properly back from an angle, or look at it on an iPad or other tablet devices.
My two week 3-D gallery show opens Sept 7 thru Sept 21: Working together with Vayden Roi Galleries, "Visual Stereo" will be at The Bungalow, 727 Pine Avenue in downtown Long Beach. It will kick off on Friday, September 7 with a reception from 7pm to 10pm, showcasing the work of James Comstock, Oliver Dean, Abe Fagenson, Cassie Kaufman, Lawrence Kaufman, David Kuntz, Eric Kurland, David Lee, Jim Long, John Lucero, Jerry Oldaker, Barry Rothstein, James Staub, Terry Wilson, Ray 3-D Zone, and others. There will be some food and drink and a live performance by Toaster Music.
Barry Rothstein
I send out a weekly email of these. If you'd like to be included, please go to the contact page and send me an email.
Previous Images of the Week