Image of the Week
07-08-2023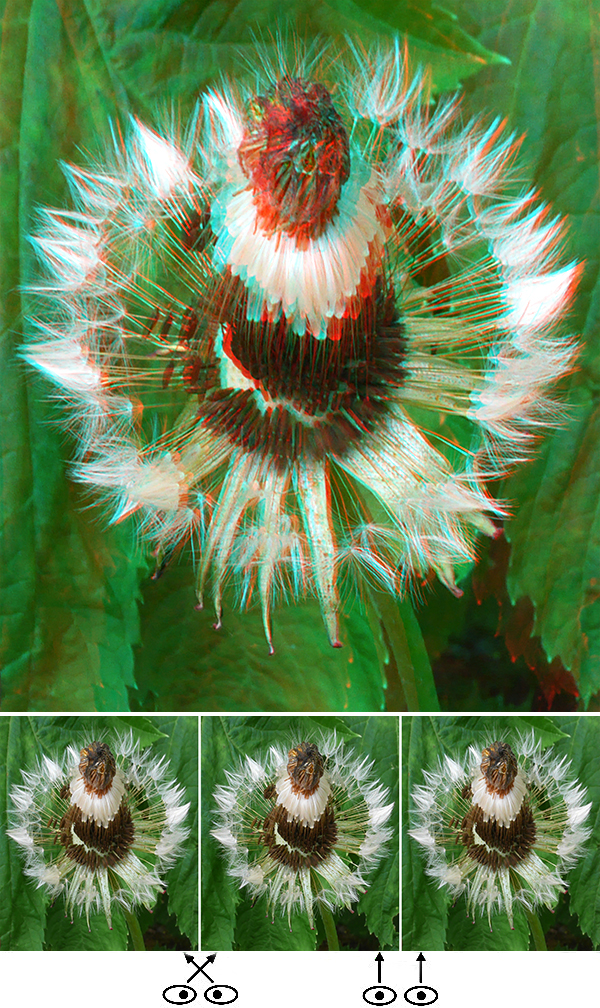 A Lovely State of Decline

Hello Friends,
Generally regarded as pesky and all too prevalent weeds, I love looking at photographing dandelions, especially one like this in a quite lovely state of decline. I shot this in Anchorage this past week in the Chester Creek Greenbelt Park, near where some friends live. After shooting this I actively looked for more dandelions in this state of decay, and while I saw thousands of dandelions I found only one that matched up well to this one.
I took this shot with a Panasonic Lumix GX7 with a 3-D lens, using frame sides for phantogram processing.
As I write this we're in Talkeetna, a town best known as a gathering place for climbers braving Denali on Mount McKinley, which has the highest peak in North America at 20,310 feet.
We are not mountain climbers, but today we're taking a train to Denali National Park, where if we're lucky, the skies will be clear enough to see the mountain in all its majesty.
Regards,
Barry Rothstein
I send out a weekly email of these. If you'd like to be included, please go to the contact page and send me an email.
Previous Images of the Week