Image of the Week
05-28-2022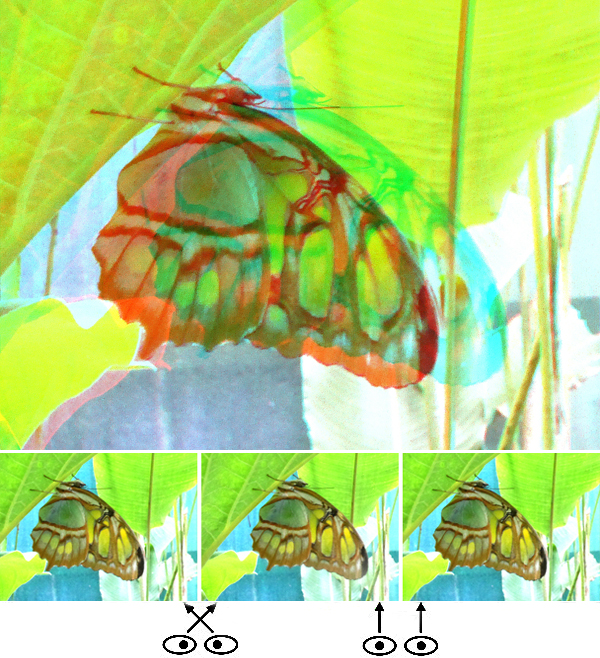 Malachite Butterfly at Monteverde Butterfly Gardens

Hello Friends,
The roads to get to Monteverde would test the patience of many, but even greater hardships would've been acceptable considering what we found there at Monteverde Butterfly Gardens (https://www.monteverdebutterflygardens.com/) and Monteverde Cloud Forest Biological Preserve. This is a malachite butterfly. It was shot in very poor light and a rather poor angle, but even so I really like this shot, especially the colors. I took it with a Panasonic Lumix GX7 with 3-D lens. It's not a phantograms, I don't think the butterfly would've held still for that. I cropped and aligned the image and produced a half-color anaglpyh with StereoPhoto Maker and played with the colors a bit in Photoshop.
I'll pass on another good butterfly shot from this place in the not too distant future. Along with their butterflies the Monteverde Butterfly Garden had a sensation garden of exotic plants, several shots of which I'll share with you soon.
Regards,
Barry Rothstein
I send out a weekly email of these. If you'd like to be included, please go to the contact page and send me an email.
Previous Images of the Week