Image of the Week
06-03-2023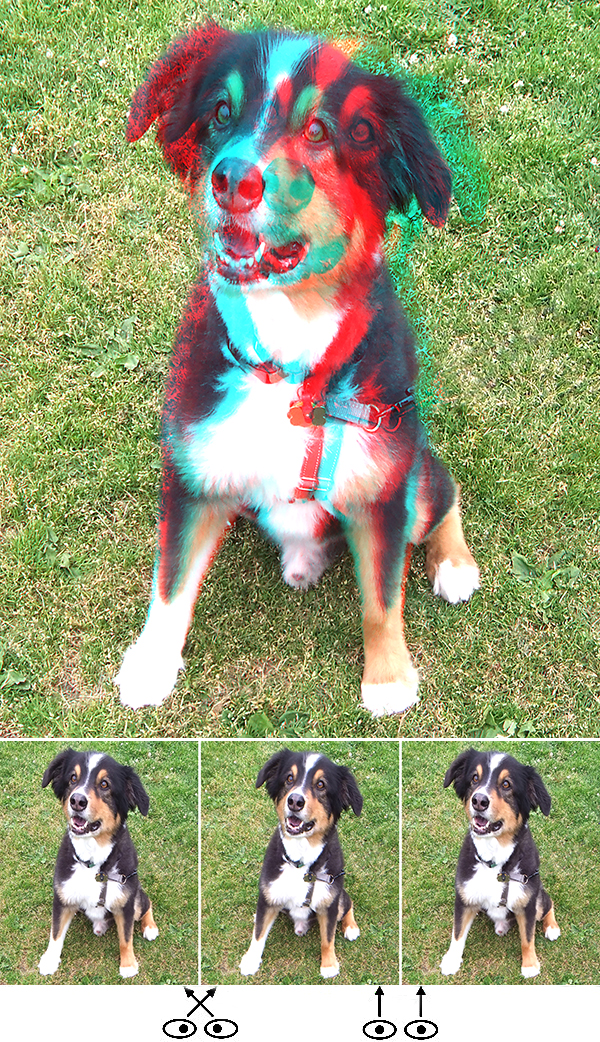 Clyde

Hello Friends,
Say hi to Clyde, an occasional member of our weekday dog pack. Clyde looks and acts like a puppy, but I've told he's eight years old. I believe Clyde's an Australian shepherd mix, but I could be wrong on that.
I took this shot with a Fuji W3 and approximated it into a phantogram. I "photoshopped" out Clydes leash.
Regards,
Barry Rothstein
I send out a weekly email of these. If you'd like to be included, please go to the contact page and send me an email.
Previous Images of the Week